RTHK's joint produced series with the Hong Kong Fire Services Department, "Elite Brigade IV," has been earning a lot of praise from netizens.  First, it was for the realistic stunt scenes in the first episode.  Now, it's Stephen Au's (歐錦棠) performance as a strict fire services instructor in the first two episodes that has everyone buzzing his name.  
Former TVB Actress, Annie Man, Makes Acting Comeback After 10 Year Absence
Is Sammul Chan Studying to Become a Priest?
Netizens Praise RTHK's "Elite Brigade IV" for Being Sincere
Sammul Chan Promotes "Elite Brigade IV," Not Worried about China's "Salary Ban"
Stephen Au's character, "Wong Sir" was originally a fire fighter supervisor.  Because of an explosion during one of their missions, it left him dangling over the wall and his partner severely burned while trying to save him.  Wong Sir feels guilty and is afraid to face his partner, even though he doesn't blame him.  Due to this incident, it persuaded him to switch from the frontline to teaching firefighters the importance of protecting your partners.  He transfers to the Fire and Ambulance Services Academy to be an instructor. Past students have given him a nickname "Blasting King", which he seems to revel at and is indicative of his teaching style.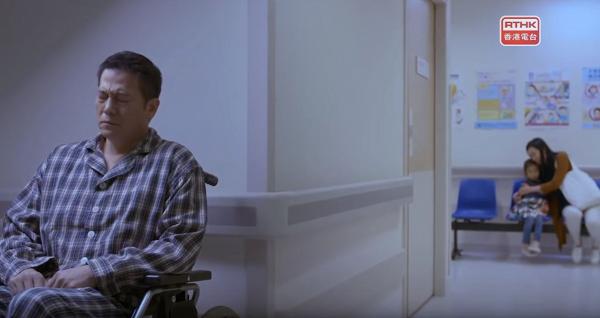 There is a standout student, "Mark," played by Tony Wu Tsz Tung (胡子彤), who is naturally gifted, but is too overly confident.  Wong Sir teaches him using a different method hoping to break him.  On the surface, it seems like Wong Sir has it out for Mark, but he is actually rooting for him, believing he would make it one day.  Mark decides to quit the academy, but through an incident where he saves a boy, he is motivated to join back.  Wong Sir had already told the other instructors, Mark had talent and should be given another chance, which he gets.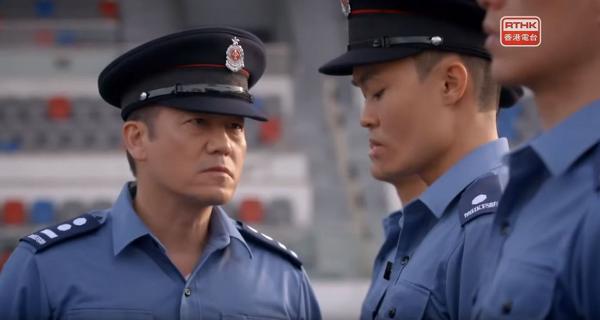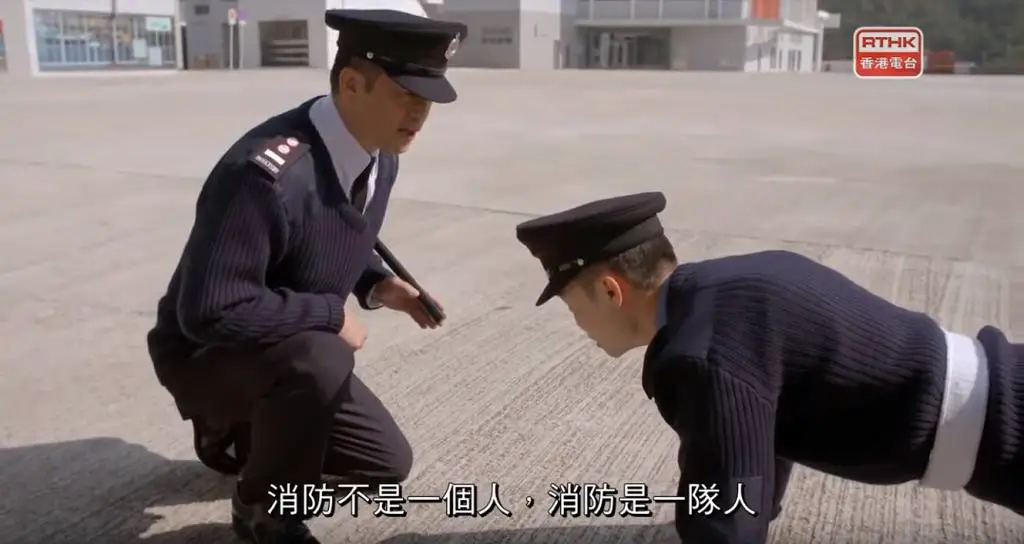 Stephen Au is so into his character, leaving a deep impression with the viewers.  Many have said he carries the series well with the dramatic scenes.  Viewers are touched and moved seeing his boot camp style teaching, but at the same time, showing a bit of fatherly instincts towards his students.  The first two episodes concludes the "Buddy" storyline.  We get to see Sammul Chan in the next episode and the storylines about ambulance workers.  
Watch Episode 1 on RTHK's Youtube Channel
Watch Episode 2 on RTHK's Youtube Channel
Credit: HK ULifestyle, RTHK 香港電台