Celebrity couple Hawick Lau (劉愷威) and Yang Mi (杨幂) gave everyone a memorable Winter Solstice Festival this year when they announced they had divorced. It might not have been such a shock to some as they've been plagued with divorce and infidelity rumors throughout their short marriage. While the couple were quite doting and loving with each other during the early parts of their relationship, it seemed they couldn't get over the dreaded "seven year itch."
A Walk Down Memory Lane to Hawick Lau's Dating History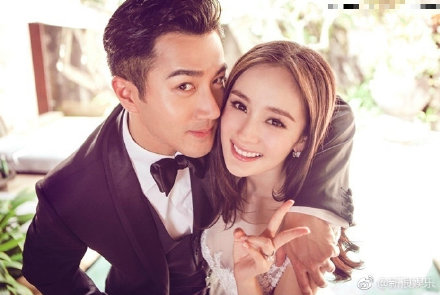 Yang Mi Dragged into Dating Rumors with Wei Daxun After Seen Hanging With Female Friend Resembling Her
In 2011, the two met while filming series, "As You Wish" (如意) and went from reel to real. In the following year, Hawick Lau was seen staying overnight at Yang Mi's home. Shortly afterwards, the two announced their relationship on Weibo. The two registered their marriage in November 2013, when Hawick Lau was 39 and Yang Mi was 27. They got married in Bali in January 2014. In the same month, Hawick Lau announced Yang Mi was pregnant and had daughter, Noemi, June of the same year. Things started to get ugly when rumors of divorce were rampant due to Yang Mi's flourishing career. It was said the couple was rarely seeing each other. Yang Mi faced backlash for neglecting Noemie and not spending time with her while she was busy working.
Nicholas Tse Denies Dating Yang Mi
The Start of the Infidelity Rumors
In November 2015, rumors of Yang Mi and Chinese actor, Li Yifeng (李易峰) dating were spread while filming movie, "Fall in Love Like a Star" (怦然星動). At the time, it was reported Hawick Lau was present at the filming location to expose the couple and even mentioned divorce. Afterwards, the couple denied the claims. Some even accused Yang Mi of fabricating these rumors. She issued a formal statement through her lawyer, denying she fabricated rumors and divorcing Hawick Lau. A month after, the couple were seen at the airport and a netizen claimed their relationship hadn't changed.
Hawick Lau and Yang Mi Might Not Have Split Up Their Assets Yet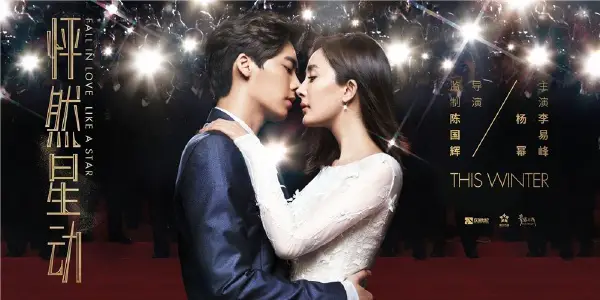 Hawick Lau Denies Falling Out with Ex-Wife, Yang Mi, Over Daughter, Noemie Lau
In April 2016, the divorce rumors were rampant again, forcing the couple to issue another statement denying all the infidelity claims surfacing. In June, Hawick Lau was seen at the airport picking up Yang Mi to celebrate Noemie's second birthday. Hawick Lau went on Weibo to show him helping Noemie cut the birthday cake, seemingly to refute the rumors.
Caught in the Act
Hawick Lau and Yang Mi Rumored to Have Divorced Two Years Ago, Busty and Wealthy Female Visits Hawick on Set
At the end of 2016, it was Hawick Lau's turn to be accused of being unfaithful. It was reported while he was filming in Xinjiang for series, "The Legend of Jade Sword" (莽荒紀), he was getting close with his co-star, Angel Wang (王鸥). They were seen having hotpot together and even caught Hawick Lau spending four hours in Angel Wang's hotel room. At the time, Hawick Lau explained they were just going over the script. He didn't think it would cause any misunderstandings. At an event, Yang Mi also supported her husband, saying, "No matter what happens, I still trust Hawick." Shortly after, the two were even seen attending a family event for Noemie, but the two didn't have much interaction. Hawick Lau also issued a formal notice denying all rumors and would take legal action against those who continued spreading the lies.
Wang Kai Denies Dating Hawick Lau's Once Rumored Partner, Angel Wang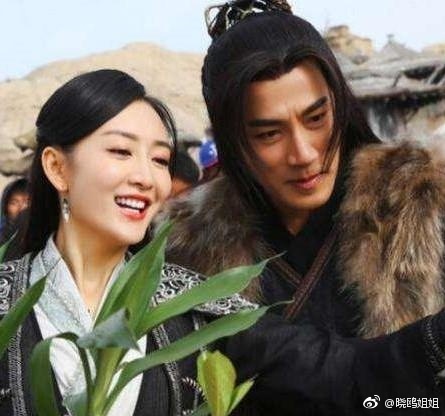 Hawick Lau and Yang Mi Announce Divorce
In September of this year, there was a viral rumor in China spreading Hawick Lau was dating a rich and busy Chinese girl named Britney. In addition to sharing a photo of her with the actor, she even went on another social media platform and exposed Hawick Lau and Yang Mi had already divorced two years ago. However, Hawick Lau relayed through his team that he denied knowing her and clarified she was just a visitor on set that requested a picture together and he obliged.
Hawick Lau's Team Denies Dating Rumors with Roxanne Tong
The divorce rumors were ramping up when Yang Mi only posted a picture of herself during Mid-Autumn Festival. There was no action from Hawick Lau's end either. During Hawick Lau's birthday in October, Yang Mi broke her five year tradition of wishing him a happy birthday on Weibo. On that day, Yang Mi was quickly rushing to the airport after an event. Many speculated she was flying to Hong Kong to celebrate Hawick Lau's birthday with her family. However, it turns out she was attending a Chinese film festival. More rumors circulated that the two were only staying together for the sake of their endorsements and contractual obligations. F inally, it was revealed the two chose to announce their divorce on the Winter Solstice festival as Noemie starts her Christmas vacation, so she wouldn't be under the scrutiny of the public eye.
Credit: hk.on.cc, Ming Pao, ETtoday.net, Weibo