Chinese celebrity, Luhan (鹿晗), used to be a member of Korean boy group, EXO before leaving the group and company, SM Entertainment, in 2014. After departing from the group, he returned to China to develop his career further. It was recently discovered Luhan had actually applied to be a JYP trainee before he got signed by SM.
Luhan Leaves Well Wishes for Same Fan He Encouraged Four Years Ago
"Shanghai Fortress" Director Under Fire for Throwing Luhan Under the Bus
Luhan's old application was recently discovered and it showed he had put in 120KG as his weight, which is equivalent to ~265 lbs. It's no wonder he wasn't selected at the time. Perhaps this worked out in his favor, as he was eventually signed by SM Entertainment and the rest is history.
Luhan Thanks Huang Zitao and Kris Wu for Helping Him Conquer His Fear of Heights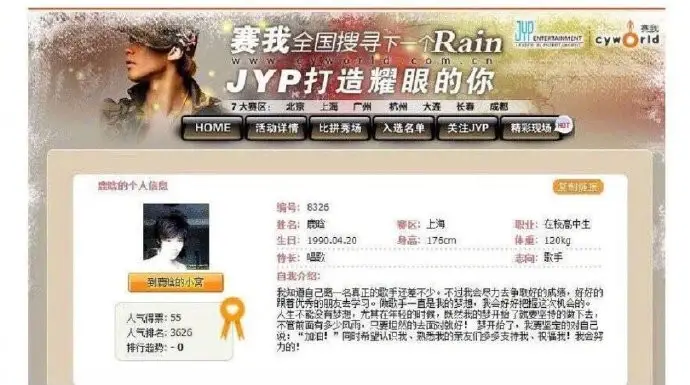 Luhan Celebrates Girlfriend Guan Xiaotong's Birthday
Luhan was actually a Korean exchange student in 2008. While walking with a friend along the streets of Myeong-dong, he was scouted by a casting agent. However, the agent had only gave his phone number to Luhan. He didn't give him his business card so Luhan thought it was a con artist. It turns out he wasn't as Luhan successfully entered SM as a trainee and debuted as a member of EXO.
Credit: ETtoday.net, Luhan Weibo