Chinese idol, Luhan (鹿晗), was trending on Weibo recently for thanking Huang Zitao (黃子韬) and Kris Wu (吴亦凡), his former bandmates from K-Pop group, EXO, for helping him when he was having a panic attack right before getting on a plane. In episode 6 of Luhan's new mini travel show called, "Luhan's Trip to Europe" (鹿晗欧洲真香之旅), they talk about his extreme fear of heights and recounts his previous experience flying to Frankfurt, Germany. Luhan's friend, "Old Gao" (老高), also revealed that before Luhan flies, he spends a lot of time to calm his nerves and emotions. He says, "I can't understand it, but I flew with him many times. I see him uneasy sitting in his seat and I can't help him. If there is a little bit of shaking, he will quickly sit up and grab the handle, looking at everyone."
Luhan Leaves Well Wishes for Same Fan He Encouraged Four Years Ago
Sasaeng Fans' Conversation with Huang Zitao and Kris Wu When They Were Still EXO Members Leaked
For this trip, Luhan and his team returned to Frankfurt. They were set to take off on January 9th, but Old Gao said, "We experienced a lot of twists and turns in three days." It turns out Luhan couldn't get over his emotions to prepare for the long flight to Germany. He had already arrived at the airport, but no matter what, he wouldn't get on the plane. In the end, they didn't get on the plane and left the airport. The next day, they headed for the airport again. When it came time to scan his boarding pass, Luhan had another panic attack and couldn't get on the plane.
Kris Wu, Luhan, and Huang Zitao Reminisce about Their Days As Trainees on "CHUANG 2020"
On the third day, Huang Zitao (黃子韜) and Kris Wu (吳亦凡) came to Luhan's home to persuade him for a long time to get on the flight. In order to make the 6AM flight on January 11, Huang Zitao went to the airport with Luhan. Old Gao says, "They were sitting in the car for a long time. All of a sudden, Luhan got out of the car and said "Let's go."" Luhan finally got on the plane after three attempts.
"Shanghai Fortress" Director Under Fire for Throwing Luhan Under the Bus
During the "Keep Running" days, Old Gao revealed Luhan would go drinking with Deng Chao (鄧超) and Chen He (陳赫) the night before they had to fly. He says, "They went to the airport and passed through security. Once they got to the lounge, they started to drink. He needs to drink enough so he's buzzed enough to get on the plane. If he hasn't drank enough, there is no way he can get on the plane."
Luhan Applied to be a JYP Trainee Before Getting into SM
At the end of this episode, there is a note thanking "Mr. Deng Chao, Mr. Chen He, Mr. Huang Zitao, Mr. Kris Wu" for helping him conquer his fear of heights.
Luhan Celebrates Girlfriend Guan Xiaotong's Birthday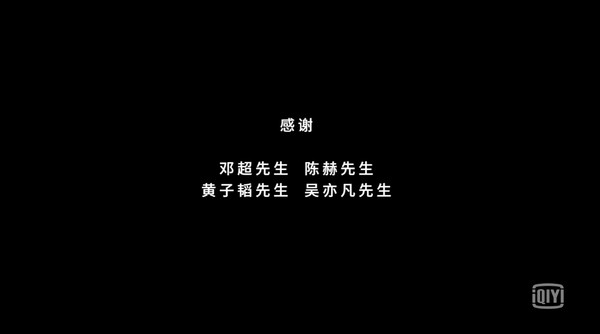 Credit: ETtoday.net, Luhan Weibo