It was recently announced "Line Walker 3" (使徒行者3) would start filming this month. However, the female lead was still not revealed yet. It was only confirmed that Charmaine Sheh (佘詩曼) wouldn't be able to return due to scheduling conflicts. Later on, it was rumored Miss Chinese International Runner Up, Serene Lim (林宣妤), would be taking over her role and was especially hand picked by Raymond Lam (林峯).
Shiga Lin Has to Seduce Benjamin Yuen in "Line Walker 3"
Pakho Chau Rumored to Have Lost Starring Role in "Line Walker 3" Due to Scandal
When the "Scoop" (東張西望) team visited the set during the first filming session on August 12, Raymond Lam denied participating in any casting decisions. He only met the entire cast after the costume fitting. It was previously rumored Sisley Choi (蔡思貝) would take over as the female lead.
Miss Chinese International, Serene Lim, Rumored to Have Been Handpicked by Raymond Lam to Star in "Line Walker 3"
Mandy Wong Chooses Owen Cheung Over Kenneth Ma
Raymond Lam also said it was happy seeing a lot of his former colleagues at TVB. He reminisced about the old days with Kenneth Ma (馬國明) and even brought up the last time they filmed together was over 10 years ago. Kenneth Ma is a new character to the storyline as he showed up at the end of "Line Walker 2" as Moses Chan's (陳豪) younger brother looking to avenge his death. He didn't reveal whether his character is evil or not, but mentions he doesn't mind playing a baddie with a purpose.
Mandy Wong Compares Kiss Scenes with Michael Miu and Kenneth Ma in "Line Walker: Bull Fight"
Kenneth Ma also revealed his new image for the role. He had a new hairstyle and dyed his hair grey. He was also dressed in a suit for the first day of filming. He expressed this is his first time dying it this color and thinks it's pretty cute.
Kenneth Ma Wanted More Intimate Scenes with Natalie Tong in "Big White Duel"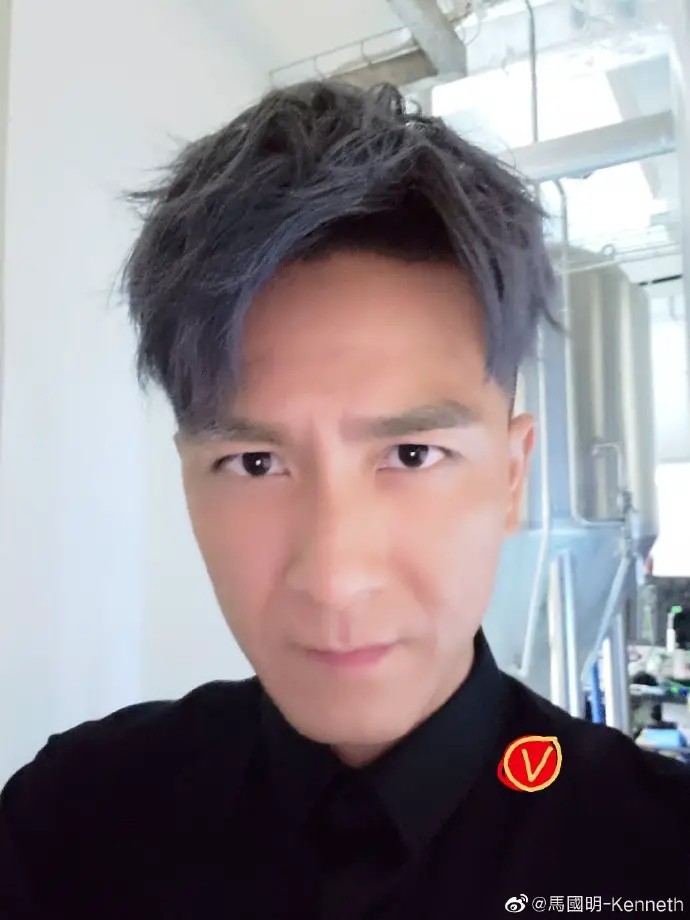 Is Kenneth Ma Still Hung Up on Jacqueline Wong?
When the interviewer mentioned Kenneth Ma's new image was exploding with "chok-ness", he said, "It's not very chok. I think every character in this series is very cool." When asked who he thought was the coolest, Kenneth Ma and Raymond Lam bought point to Benz Hui (許詔雄).
Credit: TVB, Kenneth Ma Weibo