TVB's jointly produced series with China's Tencent Pictures, "Line Walker: Bull Fight" (使徒行者3) also known as "Line Walker 3", is airing in China on October 12. The cast attended a press conference on October 11 to promote the series. The third series in the "Line Walker" series franchise marks the return of Raymond Lam's (林峯) character, "Bow Seed", and also introduces a new villain played by Kenneth Ma (馬國明).
Shiga Lin Has to Seduce Benjamin Yuen in "Line Walker 3"
Miss Chinese International, Serene Lim, Rumored to Have Been Handpicked by Raymond Lam to Star in "Line Walker 3"
Aside from Kenneth Ma, Mandy Wong (黃智雯) is also one of the new actresses joining the series. Mandy Wong revealed she will have kiss scenes with Michael Miu (苗僑偉) and Kenneth Ma. Michael Miu revealed he actually added the kiss scene for him and Mandy Wong because he felt the scene would be much better with it. He clarified he asked Mandy Wong for permission first before they filmed the scene.
Natalie Tong Glad to Be Pairing Up with Joe Ma Instead of Kenneth Ma in New Series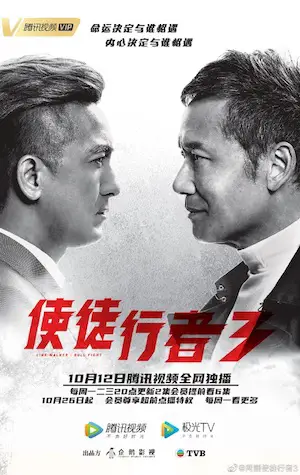 Mandy Wong Chooses Owen Cheung Over Kenneth Ma
Mandy Wong expressed her feelings about the kiss scene, saying, "The script didn't contain this scene. I didn't think he would suddenly kiss me. This scene was added after Sam Gor (Michael Miu) spoke to the producer and they felt it was reasonable for the storyline. He did ask me before we filmed. However, when we filmed it, I couldn't react to him kissing me so I was a bit stiff and surprised." Mandy Wong told her mom she filmed a kiss scene with Michael Miu, which made her envious.
Pakho Chau Rumored to Have Lost Starring Role in "Line Walker 3" Due to Scandal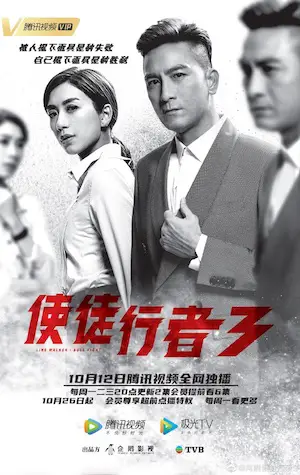 Kenneth Ma Tries to Out "Chok" Raymond Lam in "Line Walker 3"
As for kissing Kenneth Ma, Mandy Wong expressed she was much calmer and said, "This is not our first time kissing! With Kenneth Ma, it grows steadily little by little. With Sam Gor, my heart rate was beating faster."
Lokyi Lai Regrets Not Having More Kiss Scenes with Mandy Wong in "My Life As Loan Shark"