Ever since Taiwanese actor, Ethan Ruan (阮經天), and Tiffany Hsu (許瑋甯) broke up in 2015 after dating for 8 years, he was rumored with Juno Lee (李佳穎). He later denied they were dating. Since he's been focusing his career in China, he hasn't had any dating rumors lately. However, Chinese media outlets reports the 37 year old Ethan Ruan was seen hanging with 21 year old Chinese actress, Lareina Song Zuer (宋祖儿).
Lareina Song Zuer's Team Denies Dating Rumors with Ethan Ruan After He is Spotted in Her Neighborhood
Ethan Ruan and Lareina Song are currently filming a new series called "Curio's Kitchen" (舌尖上的心跳). Chinese paparazzi followed the two on August 26th while the two were out together at night with two other people. It's reported the two had dinner and left the hotel afterwards. Both are seen wearing mouth masks and hats to keep a low profile. Ethan Ruan was seen holding a dog, which was discovered to be Lareina Song's dog based on her Weibo pictures.
Ethan Ruan Asked to Comment on Ex-Girlfriend, Tiffany Hsu's, Marriage Rumors
Lareina Song Zu'er's Studio Apologizes for Plagiarizing EXO's Baekhyun's Album Cover
Ethan Ruan nor Lareina Song have responded to the rumors. Once the pictures were revealed, netizens left varying opinions about their relationship. Some netizens said it's probably just a casual cast and crew get together as there were other people with them. There were also some netizens who think this might just be drumming up publicity for the new series.
Lareina Song Zuer's Studio Denies Rumors She is Secretly Married and Living with a Fuerdai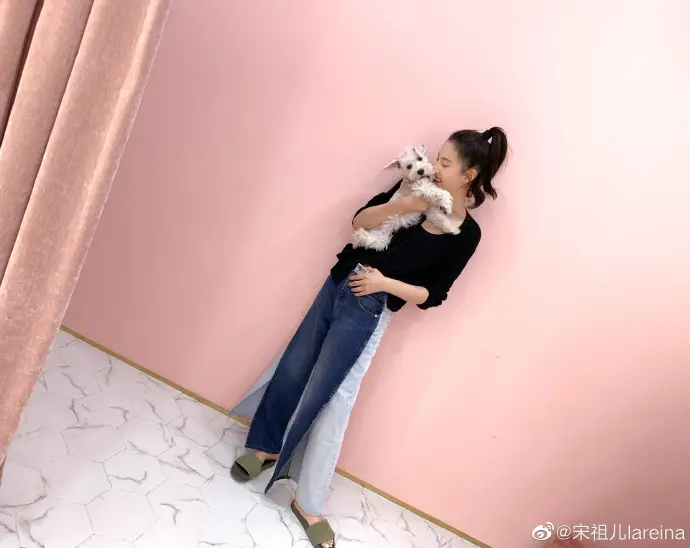 Credit: ETtoday.net, Weibo (1, 2, 3)