Dating rumors between Chinese starlet, Lareina Song Zuer (宋祖儿) and Taiwanese actor, Ethan Ruan (阮經天) are heating up again. Youku Entertainment exclusively reported Ethan Ruan was allegedly seen driving to Lareina Song Zuer's home and stayed over. They claim Lareina Song Zuer was first walking home and shortly afterwards, Ethan Ruan and a friend appeared in the neighborhood of Lareina Song Zuer's home.
Are Ethan Ruan and Lareina Song Zuer Dating?
Later on, they alleged Ethan Ruan was driving Lareina Song Zuer's car to another neighborhood and was wearing a different set of clothes. He was carrying a bag with goods and later seen driving back to Lareina Song Zuer's neighborhood.
Ethan Ruan Asked to Comment on Ex-Girlfriend, Tiffany Hsu's, Marriage Rumors
Lareina Song Zuer Responds to Drunken Disorderly Conduct Allegations
Lareina Song Zuer's team responded to Sina Entertainment and denied the dating rumors, saying, "Friends gathering, a lot of people gathered together." Ethan Ruan's team hasn't responded. However, another netizen claims she spotted Lareina Song Zuer, her mother, and Ethan Ruan were in line waiting to buy milk tea.
Lareina Song Zuer's Studio Denies Rumors She is Secretly Married and Living with a Fuerdai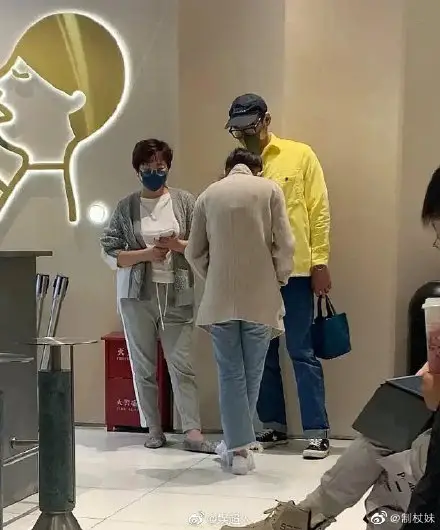 Lareina Song Zu'er's Studio Apologizes for Plagiarizing EXO's Baekhyun's Album Cover
Their dating rumors started back in August 2019 when the two were spotted walking together with their managers or staff members, while Ethan Ruan was holding Lareina Song Zuer's dog. The two were filming for a series,"Curio's Kitchen" (舌尖上的心跳), at the time. Then in December 2019, a netizen spotted the two dining together in Bali, spurring on the dating rumors again. However, fans immediately refuted the rumors explaining the two were reshooting scenes for their series, "Curio's Kitchen". They said other cast members were present as well. Neither party responded to the rumors at that time until today.