On April Fool's Day, Chinese media reported actress Lareina Song Zuer (宋祖儿) allegedly kicked a female pedestrian after a gathering with crew members. The media reported Lareina Song was suspected of drinking too much, which lead to the disorderly conduct. The news went viral as the pictures did show Lareina Song kicking a female pedestrian while being surrounded by crew members.
Lareina Song Zuer's Team Denies Dating Rumors with Ethan Ruan After He is Spotted in Her Neighborhood
Are Ethan Ruan and Lareina Song Zuer Dating?
According to Sohu Entertainment, they said a netizen reported seeing Lareina Song coming out of a restaurant accompanied by friends and her assistant. They said Lareina Song was being monitored by her assistant and friends as she was suspected of being drunk. There was a female standing on the side of where Lareina Song and her friends were walking. The pictures then show Lareina Song kicking that female passerby. It's reported Lareina Song's party had talked with the female. There was no conflict reported and both parties had left the scene.
Lareina Song Zuer's Studio Denies Rumors She is Secretly Married and Living with a Fuerdai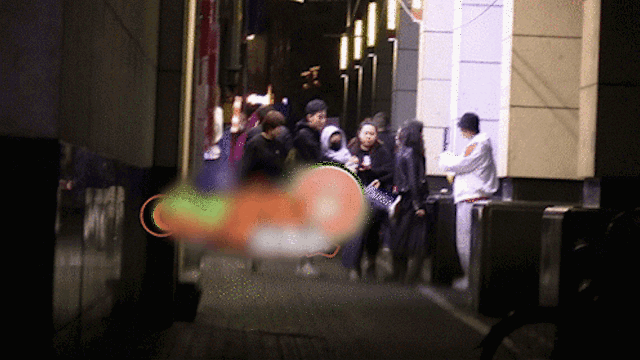 Lareina Song Zu'er's Studio Apologizes for Plagiarizing EXO's Baekhyun's Album Cover
The alleged "victim" made a post refuting the claims made by the media. She expressed, "That passerby is me. I am really no a passerby. I am a crew member and actor. I have a pretty good relationship with Zuer. When she left, she was saying hi to me. We talked and only fooled around a bit. Filmed her kicking me, but you didn't film me smiling after I turned around. I even patted her head. Is there a point in using these screen caps to worsen people?"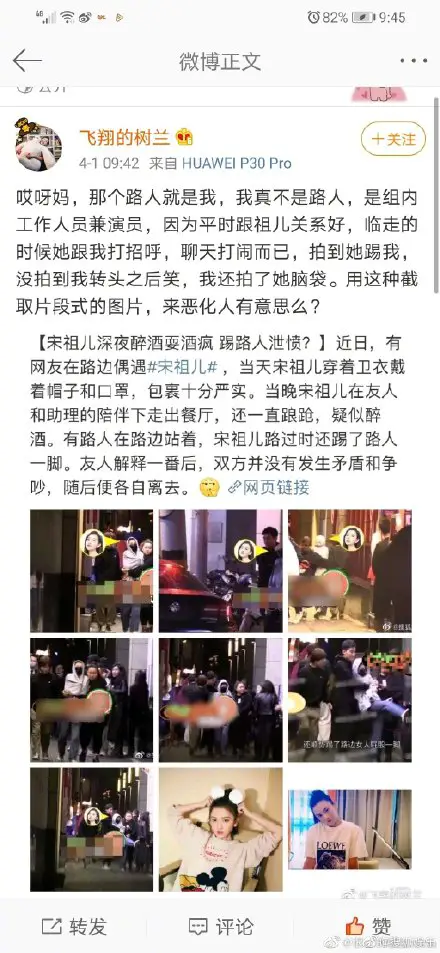 Lareina Song reacted to her post saying, "My Lu-jie became my assistant! I, who was tightly hugged, is weak like this." She also posted this picture in reaction to the news report: "Since yingxiao hao (marking) accounts said I was drunk, I will punish myself with a glass."