It must be the water in China because love is in the air. After the whirlwind dating rumors between Kris Wu (吴亦凡) and Beijing Film Academy student, Luyi Luna (鹿依Luna), another Chinese celebrity was caught holding hands with a fellow actress. Paparazzi released pictures today of Chen Xingxu (陈星旭), male lead of "Goodbye My Princess" (东宫), holding hands with his co-star, Hu Bingqing (胡冰卿), from the series "The Best of Times" (最好的时代).
Chen Xingxu Sparks Dating Rumors with "Fall in Love" Co-star, Zhang Jingyi, After He was Allegedly Spotted Coming Out of Her Hotel Room
It's reported the two met on the set of "The Best of Times", which started filming in April and ended filming at the end of August. Paparazzi caught the two with their hands interlocked on the streets. A fan was even upset that he was wearing the hat she gave him while holding hands with Hu Bingqing. Sina Entertainment reached out to both parties to respond to the rumors, but haven't been able to get a hold of either person.
Zhang Mingen Reveals Break Up with Lulu Xu, Denies Dating Hu Bingqing After Being Spotted Together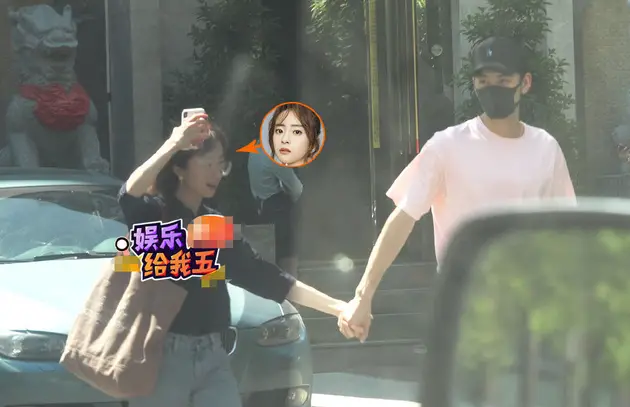 Hu Bingqing Alleges Zhang Mingen Taught Her How to Accuse Lulu Xu of Bullying Her for Damage Control
Once the rumors were reported, fans left comments saying, "Goodbye My Princess girls' hearts are broken.", "Goodbye My Princess girls might cry to death.", "Dating at this age is very normal.", "If true, then I'll give my blessings."
Credit: ETtoday.net, Sina, Chen Xingxu Weibo, Hu Bingqing Weibo