The drama between Zhang Mingen (张铭恩), Lulu Xu (徐璐), and Hu Bingqing (胡冰卿) just escalated another notch. Earlier this month, Zhang Mingen was suspected of cheating on Lulu Xu with co-star, Hu Bingqing, when paparazzi snapped them two seemingly kissing in the streets. They denied kissing each other and said they weren't dating. It was later revealed that Zhang Mingen and Lulu Xu had already broke up last December, but netizens discovered they did a couple's photoshoot during Valentine's Day. Zhang Mingen was also seen visiting Lulu Xu on set in April. So netizens were skeptical about Zhang Mingen's statement.
Zhang Mingen Reveals Break Up with Lulu Xu, Denies Dating Hu Bingqing After Being Spotted Together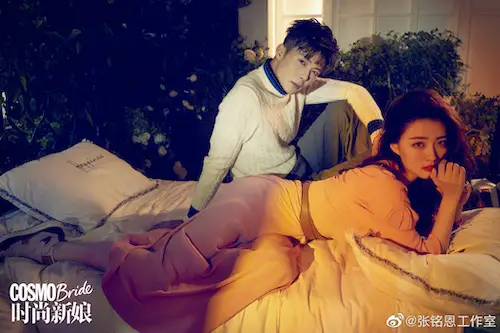 Fans Worried Lulu Xu and Zhang Mingen Broke Up Due to Her Recent Post
Zhang Mingen and Hu Bingqing started trending again on June 23 as a media outlet released pictures of him visiting Hu Bingqing's residential area, which drummed up their rumors again. Sina Entertainment reached out to Hu Bingqing and ended up doing a whole exposé on Zhang Mingen urging her to start a fight with Lulu Xu and even gave her tips on how to proceed.
Zhang Mingen and Lulu Xu Confirm They Are Dating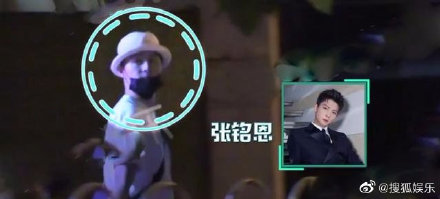 "Goodbye My Princess" Actor, Chen Xingxu, Caught Holding Hands with Co-Star, Hu Bingqing
In an exclusive interview with Sina Entertainment, Hu Bingqing claims Zhang Mingen confessed his feelings to her at the end of filming for their series, "Insect Totem" (虫图腾). She emphasized she and Zhang Mingen weren't kissing in the parking lot. Zhang Mingen lowered his head asking for her response to his confession. Hu Bingqing revealed after the video was exposed, she claims Zhang Mingen had once taught her how to handle Lulu Xu. She revealed, "He said if you girls fight between each other, this matter will end. He told me not to drag him into this because if he gets dragged into this, all things will become hard to handle. He said Lulu Xu had previously cyber bullied other people before. You say she cyber bullied you. This will easily drag her into this."
Hu Yitian is Back with Another College Romance Drama with Hu Bingqing in "Unrequited Love"
Hu Bingqing revealed she and Chen Xingxu (陈星旭) broke up around March. She explains they had talked about breaking up for a while. They discovered they had some contradicting views and found out their personalities weren't really compatible with each other, which led to their break up.
Chen Xingxu Sparks Dating Rumors with "Fall in Love" Co-star, Zhang Jingyi, After He was Allegedly Spotted Coming Out of Her Hotel Room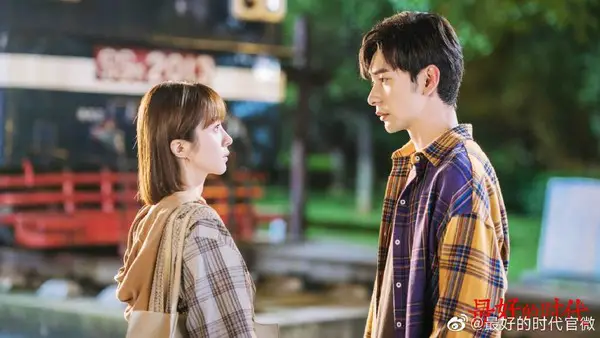 Hu Bingqing denied being the third party between Zhang Mingen and Lulu Xu and emphasized she didn't accept his confession. She said during this whole time they were still in the process of getting to know each other and not considered dating. She says she is still single and even shared screenshots of her chats with Zhang Mingen, including content that can only be seen by Hu Bingqing on his friend's circle. As for the rumors of Zhang Mingen visiting Lulu Xu in April, Hu Bingqing thinks it wasn't in April because the whole cast was rushing to wrap up filming. The last time they were in contact with each other was on June 20 over the drama with Hu Bingqing and Lulu Xu's managers. She told Zhang Mingen on 3-4 occasions not to contact her anymore. Hu Bingqing explained this incident violated her 3 principles and found it very terrifying so she decided to speak up and expose this matter.
Based on Hu Bingqing's recount of the events, this is the timeline:
March 2020: Hu Bingqing and Chen Xingxu broke up
Early April 2020: Zhang Mingen hinted he was single to the cast and crew while on the set of "Insect Totem".
April 14, 2020: Filming wraps up on "Insect Totem". Zhang Mingen confesses to Hu Bingqing. She expressed they need to get to know each other better first. This is when the paparazzi caught them together.
May 20, 2020: Zhang Mingen and Hu Bingqing tagged each other on Weibo to promote their series. He also showed a picture of the Lego sneaker Lulu Xu gifted him.
June 4, 2020: Cast of "Insect Totem" are at a gathering. Zhang Mingen seen hanging around Hu Bingqing's neighborhood.
June 6, 2020: Video of them two allegedly kissing is released. Zhang Mingen calls Hu Bingqing and tells her to give him some time to solve the problems.
June 20: Lulu Xu and Hu Bingqing's teams trend on Weibo for going at it with each other. Zhang Mingen teaches Hu Bingqing how to handle Lulu Xu. Hu Bingqing asks not to contact each other anymore.
Audio clips of Zhang Mingen allegedly telling Hu Bingqing to accuse Lulu Xu for bullying her:
https://www.weibo.com/tv/v/J7ZnydIgm?fid=1034:4519039968411677