Zhang Mingen (张铭恩) and Hu Bingqing (胡冰卿) were trending on Weibo on June 6 when they were reportedly spotted at a parking lot of a hotel building and allegedly engaging in intimate behavior. A video by Youku Entertainment showed the two were attending a gathering with a bunch of people. After they parted, the two were seen hugging and allegedly kissing. This became a trending topic because Zhang Mingen and Lulu Xu (徐璐) have been dating since they announced it last August. Hu Bingqing was spotted holding hands with her "The Best of Times" (最好的时代) co-star, Chen Xingxu (陈星旭), which prompted dating rumors last September. It's reported the two broke up after it was spotted they stopped following each other on Weibo.
Zhang Mingen and Lulu Xu Confirm They Are Dating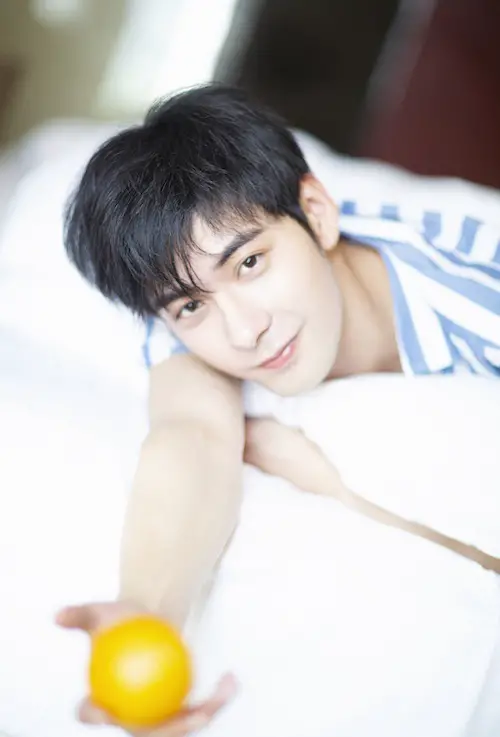 Fans Worried Lulu Xu and Zhang Mingen Broke Up Due to Her Recent Post
Last December, there were some suspicions Zhang Mingen and Lulu Xu broke up when the latter made a Weibo post about "A new beginning" and mentioned separation. Many were worried they broke up, but some fans explained that Lulu Xu was just parting with a role from a series that just wrapped up filming. Neither party had addressed the break up rumors, so it was assumed everything was alright.
"Goodbye My Princess" Actor, Chen Xingxu, Caught Holding Hands with Co-Star, Hu Bingqing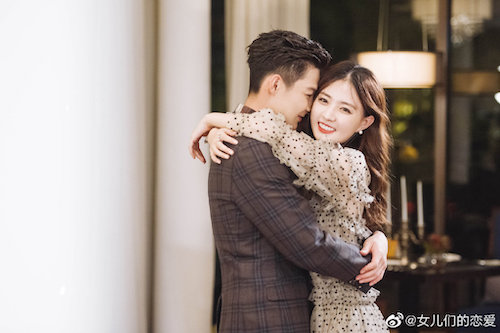 Hu Yitian is Back with Another College Romance Drama with Hu Bingqing in "Unrequited Love"
Lulu Xu's team responded to Sina Entertainment on the rumors, saying, "We only saw the hot search this morning, our stunned faces. We won't get involved in the process of an artist dating, but our team saw Lulu probably unfollow Zhang Mingen yesterday night. As for the farewell Weibo post Lulu made in December, it was about Lulu and her former manager parting ways, so the post was very grateful. Lulu and her new manager also started to interact last December."
Hu Bingqing Alleges Zhang Mingen Taught Her How to Accuse Lulu Xu of Bullying Her for Damage Control
Screencaps of Zhang Mingen and Hu Bingqing, which they have denied dating each other
Sina Entertainment reached out to Hu Bingqing's team about the rumors. Her staff member responded: "Film crew gathering, no dating, no stepping in someone's relationship, no kissing, thank you for caring!" Hu Bingqing and Zhang Mingen were filming a series, "Insect Totem" (虫图腾) last November and completed filming in April.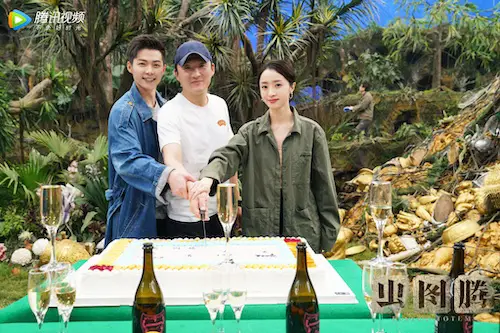 Zhang Mingen was the last to respond saying: "I didn't think I would get on the hot search list this way. Very sorry for taking up everyone's pubic resources. Late last year, I was already single. Relationships are private matters, don't want to take up too much public resources. When the film crew wrapped up filming and had a gathering, everyone was there. No need to overly-analyze it. Also, extremely sorry for bringing trouble to my good friend. Everyone, please don't maliciously hype up rumors, don't hurt other people."
Some fans weren't buying the break up confessions as Zhang Mingen and Lulu Xu had a magazine photoshoot as a couple. Zhang Mingen was spotted visiting Lulu Xu on her film set in April. On May 20, known as "I Love You" day in China, Zhang Mingen, showed off a lego of a sneaker that was gifted by Lulu Xu.
Watch the clip: https://v.youku.com/v_show/id_XNDcwMDgxNTQ0OA==.html?spm=a2h0c.8166622.PhoneSokuUgc_15.dtitle