Korea news outlets have reported Victoria Song and Amber landed in Korea on October 16 to attend Sulli's service. Victoria Song has been receiving a lot of verbal abuse and criticisms from Chinese netizens on Weibo for not posting anything to mourn Sulli's death. She experienced something similar two years ago when SHiNee member, Jong Hyun, passed away in 2017.
Victoria Song Addresses Hate Comments Attacking Her Handling of Sulli's Death
When the news of Sulli's death was announced, Victoria Song was reportedly filming in Shanghai. She was planning to fly to Korea from Shanghai, but because her visa expired, she had to reroute to Beijing to get it renewed. She ended up flying from Beijing to Korea instead.
Victoria Song Verbally Attacked by C-Netz for not Posting about Sulli's Death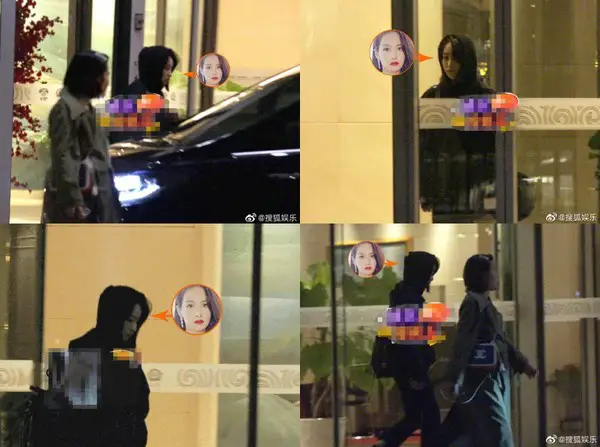 Aaron Yan Pens Heartfelt Post on Cyber Bullying Stemming from Sulli's Passing
A flight attendant shared her experience flying on the same flight as Victoria Song. According to this flight attendant, she says, "Song Qian seemed really sad and looked exhausted. When she was getting off the plane, she forgot to take her big gift box. And then there are a bunch of keyboard warriors yelling at her on Weibo. How do you know she's not sad? There are a lot of people in this world whose mental state is distorted. Online abuse is really scary."
What is Left of f(x) Now that Amber, Victoria Song, and Luna Have All Left SM?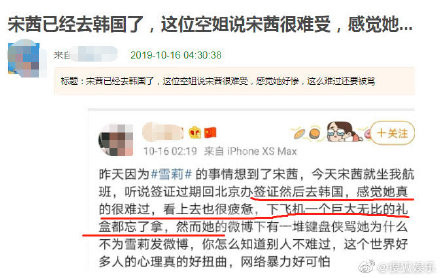 Rainie Yang Asks Victoria Song if She Has Been Single for Over 3 Years
Victoria Song's studio also announced they canceled an event she was supposed to attend tomorrow. Netizens left comments saying, "Some things are dependent on practical actions.", "Just because she doesn't say it, doesn't mean she didn't do it.". "Protect her well.", "We all understand."
Victoria Song Coupled with 20 Year Old, Song Weilong, in "Find Yourself"
Amber had previously addressed Sulli's death in an IG story saying she would be temporarily halting her work events due to recent events. Luna had also dropped out from her musical.
Victoria Song landing in Korea
Amber landing in Korea
Credit: ETtoday (1, 2, 3), Victoria Song Weibo, Amber IG