Fan interactions with their idols have been a sensitive topic in recent years. The boundaries between idols and fans chasing after them keeps getting crossed. More often than not, the idol bears the brunt of criticism when there are altercations with the fans or with surrounding people. However, Shawn Dou's (窦骁) recent encounter with fans at the airport earned him praise for the way he handled the situation.
Did Shawn Dou Bring Girlfriend, Laurinda Ho, Back to Canada to Meet the Parents?
A clip of Shawn Dou going through the security check at an airport was released. When he realizes he is being filmed, he tries to stop the person from filming and says, "Don't film".
Shawn Dou and Laurinda Ho Subtly Confirm Dating Rumors
Shawn Dou Denies Dating Janine Chang, Shawn Dou: She Already Has a Boyfriend
The person continues filming so Shawn Dou uses hand movements to gesture him to move along while smiling at him.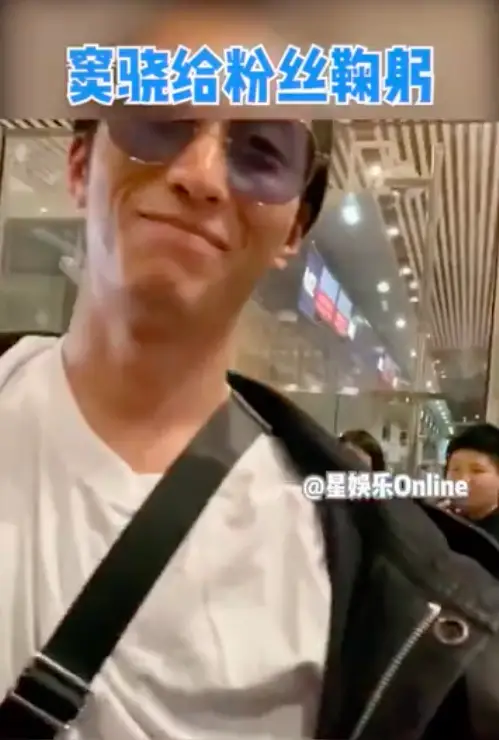 Shawn Dou and Laurinda Ho Spark Cohabitation Rumors with Their Domestic Life Posts
However, from a different angle, you see that there were a couple of fans blocking the walkway to the security check. Shawn Dou is seen politely telling them to leave the area and even bows at them. Afterwards, he takes off his glasses and proceeds with the security check. It's suspected Shawn Dou didn't want him or fans to be the cause for the passageway to the security line being blocked off.
Watch the clip: http://t.cn/Ai3UQNPP
After the video was shared online, many netizens left comments praising him for the way he handled the situation. They left comments saying, "Understandable", "He has manners.", "Worth watching.", "Always smiling at all times."