Ever since Shawn Dou (窦骁) and Laurina Ho (何超蓮) started dating in April 2019, they haven't been shy about showing off their relationship to the world. The couple subtly confirmed their relationship after paparazzi spotted Shawn Dou holding hands with a girl who was later identified to be Laurinda Ho.
Shawn Dou Earns Praise for How He Handled Fans Filming Him at the Airport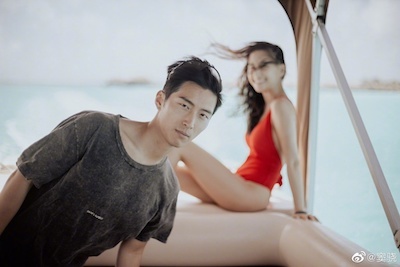 Did Shawn Dou Bring Girlfriend, Laurinda Ho, Back to Canada to Meet the Parents?
From time to time, the couple would post lovey-dovey pictures. Just last October, Shawn Dou brought Laurinda Ho to Canada to meet his family and friends. Despite living apart from each other, they still manage to have their alone time.
Shawn Dou and Laurinda Ho Subtly Confirm Dating Rumors
Shawn Dou Denies Dating Janine Chang, Shawn Dou: She Already Has a Boyfriend
Shawn Dou is usually very private about his personal life. So it was a pleasant surprise to see him be so open with Laurinda Ho. On their one year dating anniversary, Shawn Dou posted a series of pictures of him and Laurinda Ho on a vacation.
Late Stanley Ho's Son, Orlando Ho, Rumored to be Cheating on His Wife
Orlando Ho and Wife, Gigi, Announce They've Already Divorced in Midst of Cheating Allegations
When Laurinda Ho's father, the late Stanley Ho, passed away, Shawn Dou flew to Hong Kong and underwent the 14 day quarantine to attend his funeral. He was seen hand in tow with Laurinda Ho. Few days later, Laurinda Ho uploaded an IG story of Shawn Dou working out at what seemed to be her home. She also included the hashtag "#STAYHOME".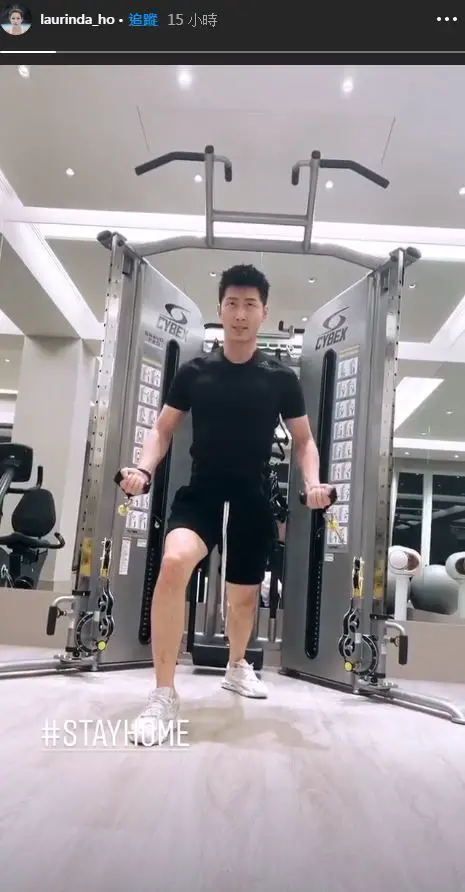 On July 15, Shawn Dou uploaded a picture of his breakfast on Weibo with the caption: "Clocking in the morning. Good morning" with the heart sign. Laurinda Ho left a comment on the post saying, "Really delicious, isn't it?" Shawn Dou responded, "Not exaggerating, the best in life, not exaggerating, not exaggerating." All these sweet posts started spurring on speculations from netizens that the two might be cohabiting. However, it seems they're just enjoying time together while Shawn Dou is in Hong Kong.