Orlando Ho (何猷啟), the 29 year old son of the late casino tycoon, Stanley Ho (何鴻燊), with his third wife, Ina Chan, made headlines the past few days as he was caught holding hands with another woman other than his wife. He married his mainland Chinese wife, Gigi (齊嬌), in 2018. In 2019, it was revealed he was already a father to a baby girl, Tittania, who was born in May 2018. In October of the same year, his wife gave birth to another daughter, Tylia. The couple seemed to be living in bliss, however, there were rumors of martial discord earlier this year.
Shawn Dou and Laurinda Ho Spark Cohabitation Rumors with Their Domestic Life Posts
Macau Casino Tycoon, Stanley Ho, Passes Away at 98
It seemed those marital discord rumors were merely just gossip fodder as Gigi had shared photos of her and Orlando Ho on May 20, which is considered "I Love You" day in China. Orlando showed up at his father's funeral on July 10 with his wife and two children. However, on July 11, he was caught holding hands with a young woman, identified as Alice Chung.
Did Shawn Dou Bring Girlfriend, Laurinda Ho, Back to Canada to Meet the Parents?
Mario Ho Claps Back at Netizen Accusing His Post to Ming Xi was Really to Thank Her for Getting More Inheritance Money
Prior to this, he was already seen with Alice Chung at a hotel lobby in the beginning of the month. On July 24, Orlando Ho was seen dining with Gigi, but later that day he and Alice Chung were once again seen shopping at a supermarket together and returning to their abode upstairs. On June 23, Gigi was also spotted hanging out with a male friend.
Orlando Ho and Wife, Gigi, Announce They've Already Divorced in Midst of Cheating Allegations
The media were able to dig up information on Alice Chung, who is 20 years old and reportedly attending university in the UK. She is originally from Hong Kong and is said to be active in the second generation wealthy heirs circle. According to an "insider", Orlando Ho and Alice Chung are in the beginning stages of their relationship. He would only bring her to his other rich friends' private restaurants in the beginning. However, since their relationship has been revealed lately, it's said he would bring Alice Chung to sing karaoke with friends.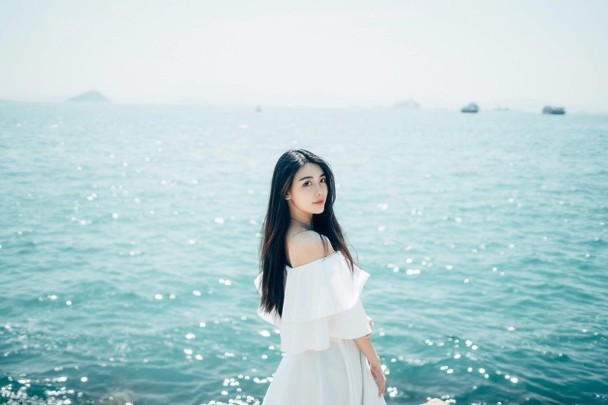 Credit: hk.on.cc, Orlando Ho IG