It's a well known fact Taiwanese actress, Ruby Lin (林心如), rose to fame after starring as "Ziwei" (紫薇) in the 1998 iconic series, "My Fair Princess" (还珠格格). She surprised everyone when she and her equally famous husband, Wallace Huo (霍建華), got married in 2016. In the following year, she gave birth to their daughter. Ever since she had her own family, Ruby Lin has taken a step back from the silver screen and started to work behind the scenes, producing series. So it was a pleasant surprise when it was announced she would be part of the cast of variety show, "The Inn" (亲爱的客栈) season 3.
Ruby Lin in Tears while Video Chatting with Daughter on "The Inn 3"
Jimmy Lin Reveals Reason for Break Up with Ruby Lin 20 Years Later
In the first episode that debuted on October 25, the director of the show interviews each cast member and asks them deep questions. Ruby Lin is asked, "Do you think the competition in this industry is cruel?". She responded, "I don't know if the director knows. When I was filming "My Fair Princess", I was going to be replaced. I went to Auntie (Chiung Yao) crying and begging her not to replace me." It turns out Chiung Yao wanted to replace her because she couldn't cry on cue as there were a lot of crying scenes for "Ziwei".
Ruby Lin Dispels Rumors She was Crying over a Public Quarrel with Husband, Wallace Huo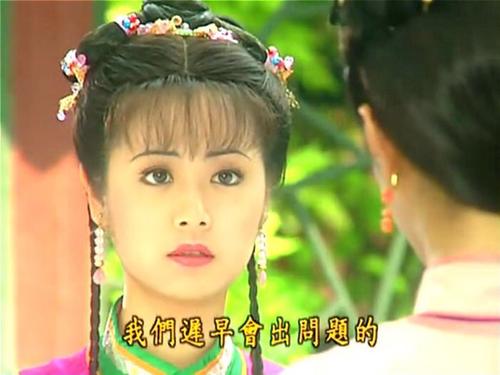 Manager Responds to Ruby Lin Deleting Picture of Her and Wallace Huo
Ruby Lin was also asked if she was worried about not having any more work. She candidly responded, "I can't accept portraying the female lead's mother in the future. I wouldn't act in it." She also talked about her road to success, saying, "I worked hard for 20 years. I think I can finally relax a bit."