Ever since Ruby Lin (林心如) gave birth to her daughter nicknamed, "Little Dolphin" (小海豚), in 2017, she has decreased her work load. She hasn't had a major film or tv project since 2017's "My Dear Boy" (我的男孩). It was only this year when she started gracing the television screens again in the variety show, "The Inn 3" (亲爱的客栈3). In this week's episode, she was video chatting with "Little Dolphin" and started tearing at one point.
Jimmy Lin Reveals Reason for Break Up with Ruby Lin 20 Years Later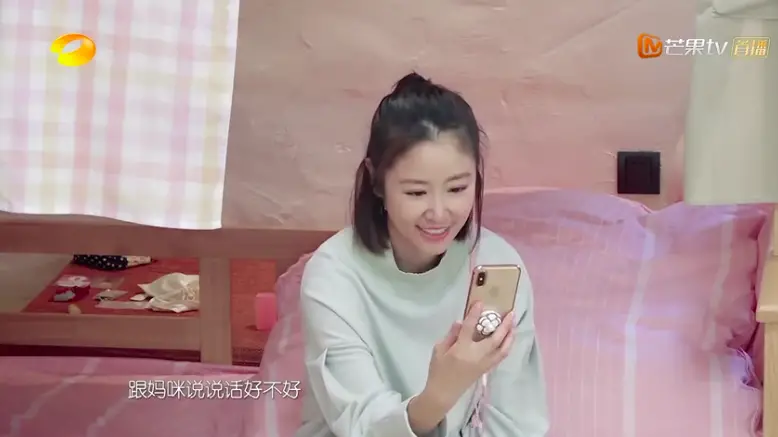 Ruby Lin Reveals How She Almost Lost Her Role in "My Fair Princess"
During the video chat, Ruby Lin said to her daughter, "Precious, talk to mommy, okay? Did you miss mommy?" Ruby Lin then explains to her daughter that she is working somewhere far and will be back home soon. However, Ruby Lin starts to tear and then says, "She is mad at me. I know. Don't be mad at mommy, okay? Mommy is working and will be back very soon. Okay, I love you! Bye bye."
Ruby Lin Dispels Rumors She was Crying over a Public Quarrel with Husband, Wallace Huo
Manager Responds to Ruby Lin Deleting Picture of Her and Wallace Huo
As it turns out, back in August, Ruby Lin had once talked about raising her child. She revealed that whenever she would leave for work, "Little Dolphin" would act coquettishly and say, "Mama don't go to work." Ruby Lin then asks her who will go to work then. Her daughter unexpectedly responds "papa". Wallace Huo (霍建華) who was by her side says, "I've been unemployed for a very long time." The fact of the matter is that Wallace Huo has been spending more time with his family so he has been more picky with the projects he chooses.