On October 30, a video compilation suspected to be of Li Xiaolu and rapper, PG One, kissing and engaging in intimate actions was leaked on the internet. The timing of the video and person who leaked it are unknown. However, PG One was the first one to respond to the video. He penned a long essay revealing the video was from last year and admits to a past relationship with Li Xiaolu.
Li Xiaolu's Lawyer Friend Says "It's Impossible for Li Xiaolu and PG One to be Together Right Now"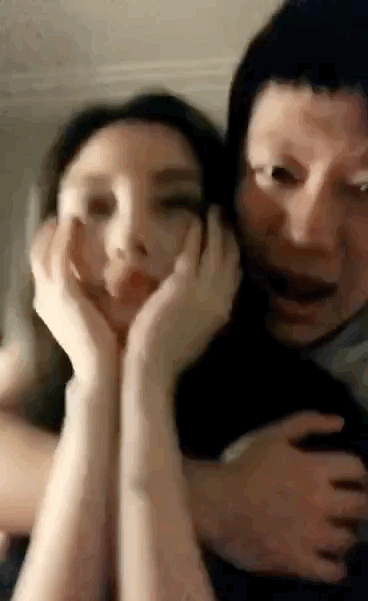 Jia Nailiang and Li Xiaolu Announce Divorce
He starts off saying, "The video was from last March or April. Near the end of December 2017, when I was criticized online, I did explain it. Who believed me? An article written by someone else was making everyone online cheer. After Li saw it, she fainted. I was knocked down to a bottomless abyss. All work was halted, no company, no P&R team, no money. All I could do was ask Li and discuss with her how to handle it, how to face it. You guys are really that gullible to think some people are that pitiful? You guys can't imagine how scary this industry is. Why were the Douyin videos from last year shared without logos or any rumors spreading beforehand? Why has my name never been on the Hot Search list and all of a sudden trending now? Who is behind all of this? When I was popular at the time, you guys wanted to sign me like crazy. After I rejected it, all these incidents happened? Back to the topic, yes, when Li and I were most painful, we encouraged each other to get through this dark period. From this, we did develop feelings for each other before. You guys never experienced this before. There is no way for you to visualize how I managed to get over that period! Every day I woke up, I didn't want to face this world. I had no more interest in anything. I apologized, no one listened. I admitted to doing wrong, no one acknowledged it. It's been two years already. You're still staring me to death and still won't let me go. Didn't you guys want me to die? Now it's good. This wicked persona of mine has already been detained. Songs are inciting people to do drugs, doing hair! What else? I've never hurt anyone! I am sorry to my mother. Sorry to my family! Sorry to the fans supporting me! But when I f*cking devotedly admit to my mistakes wanting to change, which one of you gave me a f*cking opportunity!!!? Did I kill someone or f*cking set something on fire? Lastly, I am sorry to my disappointed fans! Thank you for always accompanying me these past two years! Without you guys, I wouldn't be able to endure this. Those who quit being fans, hope the next person you like won't disappoint you guys anymore. I will continue to do music. Didn't you guys want to kill me? Come at me! If you guys like listening, continue listening. Don't like listening, then unfollow me. Wish everyone the best."
Video of Li Xiaolu and PG One Allegedly Kissing Leaked
Jia Nailiang's sister's response
PG One's essay didn't sit well with netizens, especially Jia Nailiang's sister. She wrote a post tagging PG One saying, "Crazy dog! At this point, you continue to refuse what you did and slander! In this year or so, in order to protect the child, we have been enduring it in a low key manner. My rationale is telling me not to make any responses and has been fighting with a little person who has been hiding in the gutter flashing dirty water. This makes me sick! Today, staring rumors with dirty water, I can't take it anymore! Whoever used any tricks will not have a good ending! We can confront everything one by one under the sun! Already handed everything to the lawyer to sue! Completely dirty rumors! See you in court.
Li Xiaolu and Jia Nailiang Deny Validity of Alleged Divorce Agreement Circulating Online