Ever since Chinese actress, Li Xiaolu (李小璐), was embroiled in an alleged cheating scandal with Chinese rapper, PG ONE, in 2017, her relationship with husband, Jia Nailiang (賈乃亮), has been magnified by the media. Since the scandal, there were many rumors of the two having marital problems. On April 17th, Chinese media claimed the couple were already divorced and circulated a divorce agreement allegedly belonging to the couple.
Li Xiaolu's Lawyer Friend Says "It's Impossible for Li Xiaolu and PG One to be Together Right Now"
Jia Nailiang and Li Xiaolu Announce Divorce
Li Xiaolu and Jia Nailiang have since come forward to deny the validity of the alleged divorce agreement circulating online. Li Xiaolu responded to Sina Entertainment saying, "It's fake. It's false news and kindly ask the media to delete it. We will definitely go after those responsible for circulating gossip." As for Jia Nailiang, he told Sina Entertainment, "The rumors circulating online are fabricated and groundless. The internet is not exempt from the legal system. The media should adhere to basic morals and be cognizant of legal ramifications. We have already collected evidence of all the sources circulating these false rumors. All the follow up matters will be handled by the lawyers."
PG One Admits to Past Relationship with Li Xiaolu, Jia Nailiang's Sister Slams His Response
The divorce rumors became rampant when netizens noticed Li Xiaolu didn't send her well wishes to Jia Nailiang on his 35th birthday, breaking a 6 year tradition. In addition, netizens noticed Li Xiaolu had removed the backdrop picture of her and Jia Nailiang from her Weibo on the 15th. Both parties have also limited to only showing their Weibo posts from the past 6 months.
Video of Li Xiaolu and PG One Allegedly Kissing Leaked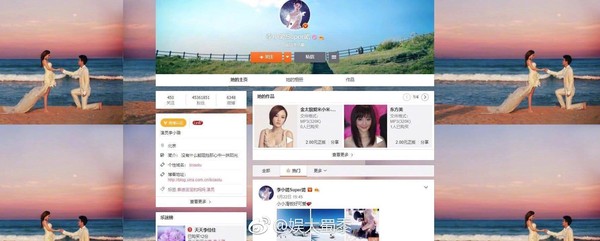 Chinese Actress Li Xiaolu Successfully Clears Name by Winning Defamation Lawsuits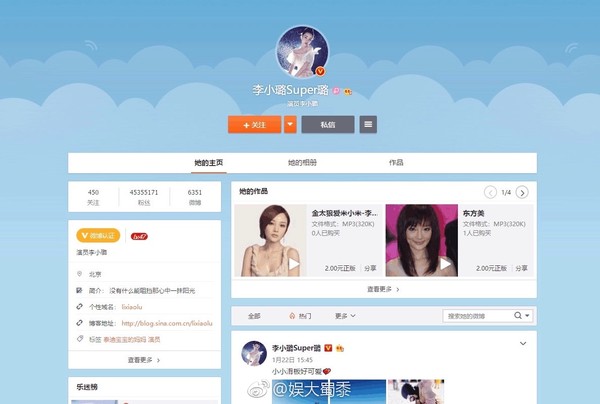 Credit: ETtoday.net, Sina Ent, Sina Ent Weibo, Jia Nailiang Weibo, Li Xiaolu Work Studio