Fans were excited when the list of attendees of "The Untamed" Nanjing concert was released. At the same time, fans started getting worried about Xiao Zhan and Wang Yibo's stage time being reduced due to the number of guests performing. The organizers, New Style Media (NSM), spoke with Sina to assure fans Xiao Zhan and Wang Yibo's performance times wouldn't be impacted and revealed some other interesting facts about the concert.
Korean Netizens are Loving Wang Yibo and "Lan Wangji" After Watching "The Untamed"
Sina: How long are "The Untamed" Nanjing concerts? Due to the amount of guests, a lot of fans are worried Xiao Zhan and Wang Yibo's stage time will only last 10 minutes.

NSM: Each concert will at least be two and half hours long. The second day will be a little longer. There will be a special farewell ceremony. Hope everyone will have an unforgettable memory.

Xiao Zhan and Wang Yibo will take up over 60% of the performance time. Each person will have their own character song and a group song. They will also be on stage during interactions.

We have re-arranged their character songs. We also invited dozens of string orchestra players to perform live. It'll feel more realistic than the album version. I went to the rehearsal yesterday. I think the whole effect is really good.

We also helped them create a really good stage. There will be a mechanical device that will send them to the audience, not just the inner stadium audience. The people watching the stage from the stands can closely watch them too.
Xuan Lu Cries Upon Hearing "Wu Ji" + Responds to Her Absence from "The Untamed" Fan Meeting and Concerts
"The Untamed" Thailand Fan Meeting Highlights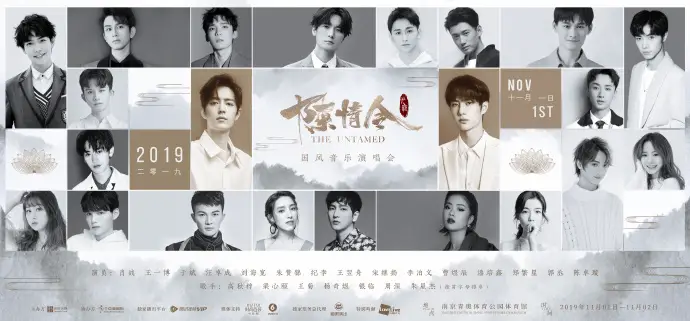 Xiao Zhan and Wang Yibo Gave Lots of Fan Service at "The Untamed" Fan Meeting
Sina: What are the differences between the concerts on the 1st and the 2nd?

NSM: The song list for both days are the same. Tallying everyone together, there will be about 15, 16 songs, but the interaction parts will be different for each day.

The first day will be a happy theme. Everyone will be happily interacting with fans and there will also be a cheerful performance. The second day will be an emotional theme. We invited all the actors who were available to perform. Hoping they can have a reunion and make "limited summer memories" with each fan. All the actors will gather for the final curtain call.
Xiao Zhan and Wang Yibo Want to Collaborate Again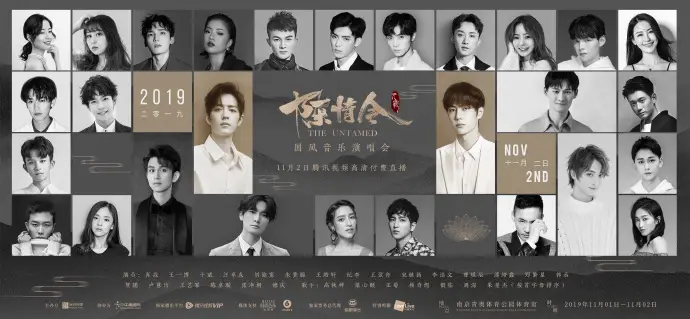 Xiao Zhan and Wang Yibo Reveal Their Failed Meetups and Why They Had to Apologize to the Director while Filming "The Untamed"
Sina: Have you guys paid attention to public sentiment? Have you considered some of the fans' demands?

NSM: We've actually seen some of their reactions. We will also make the corresponding adjustments, like having a live broadcast this time. Hope we can try to satisfy everyone.

Compared to the Thailand venue, the stage content and the overall quality of the Nanjing venue is a pretty big upgrade. We hope everyone buys more tickets so more people can come to the venue, that's why we held two concerts.

We could've chosen a stadium originally, have a 40,000-50,000 audience concert. We didn't do this because the stadium won't have that effect. It definitely wouldn't have that shock factor from a gymnasium. So we rather have two concerts at the gymnasium instead of one concert at the stadium.
Wang Yibo Complains about Xiao Zhan Bullying Him While Filming "The Untamed"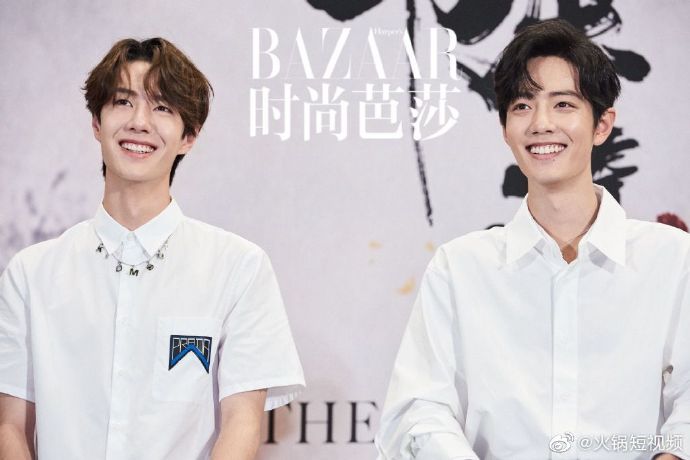 Xiao Zhan Dedicates Birthday Post to Wang Yibo and Fan Girls are Going Crazy
Sina: Why are the Nanjing concerts scheduled so late? Some fans feel that since the series has already finished airing for three months already, the after sales service is too long.

NSM: From when we first started planning to designing the stage, it has taken about three months to prepare. In order to apply for approval for a performance, you need to have everything prepared already and then apply. After we had everything designed already, waited for everyone to have time in their schedules, the venue was okay, only this time slot was available.