Sandra Ma (马思纯) is often regarded for her acting skills, especially after winning the Best Actress award at the "53rd Golden Horse Awards" for her role in "Soul Mate" (七月与安生). However, the harsh reality of being a Chinese actress is often having to bear the criticisms about her looks. Sandra Ma was trending on Weibo recently after netizens started criticizing her body in a recent interview.
Sandra Ma Gained 16.5 Pounds for Her Role in "Mr. Fighting"
William Chan and Sandra Ma Can't Keep Their Hands to Themselves in "Age of Legends"
Someone took screen shots of the interview and started discussing about the "extra meat" from her belly. There were mixed comments, but majority of them were in support of Sandra Ma. Comments included, "Seems like celebrities also store fat during the winter.", "Looks a bit fat.", "What does it matter to you?", "She looks pretty healthy.", "She does look like she put on a little happy weight, but it's pretty cute.", "Normally, it doesn't matter to be fat or skinny, but when acting for a role, you should pay more attention.", "Skinny or fat, what does it matter to you?", "As long she's healthy, who said actresses had to be skinny?".
William Chan Confesses His Feelings to Sandra Ma
Sandra Ma addressed the debate with three pictures and said, "Xiao Ma is adding oil (jia you) right now. Xiao Ma will work hard. Xiao Ma has decided to become skinny like the third picture."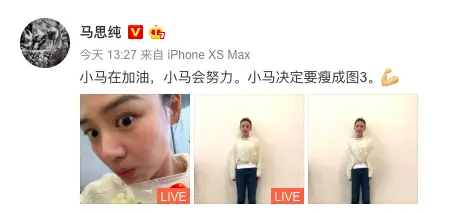 Sandra Ma Talks about Her Bout with Depression for the First Time
Sandra Ma clapped back with this extremely distorted photoshopped picture in protest to the comments saying she needed to lose weight.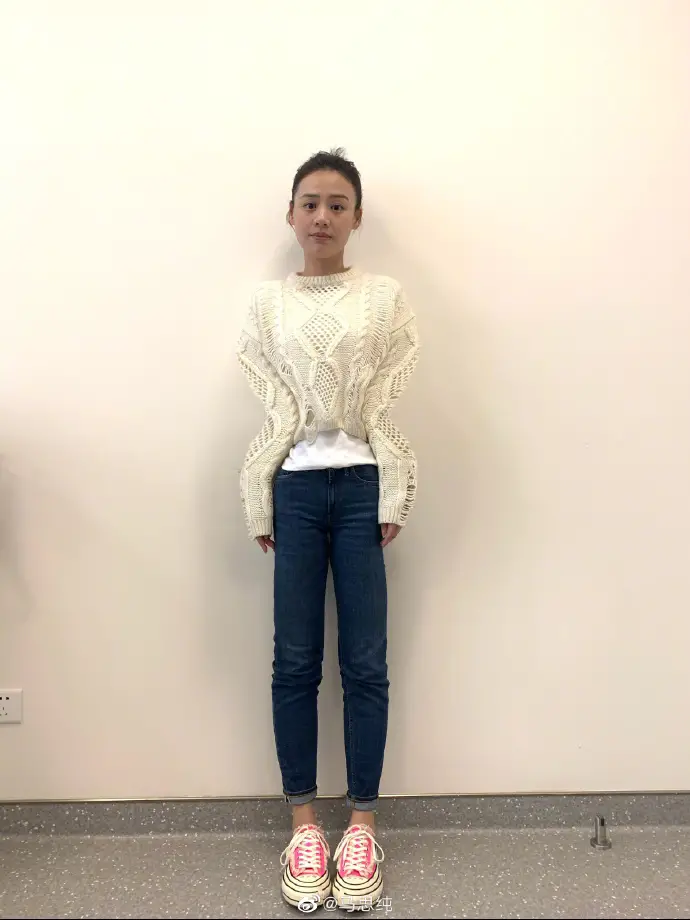 Netizens reacted to the post and said, "Im laughing so hard.", "Sandra Ma always chooses the gentle way to respond.", "She's already very skinny. Don't listen to others speaking nonsense.", "Oh my god! Please don't.", "Being healthy is the most important.", "You don't need to lose weight. You look really good.", "Don't pay too much attention to what the haters say. Actors aren't required to be skinny.", "You're already very pretty. Be yourself. As long as you're happy, it's fine."
Let's just all oogle at Sandra Ma's pretty legs.