TVB is really pulling out all the stops with their last anniversary series, "Wonder Women" (多功能老婆). Just like Wiyona Yeung in "The Man Who Kills Troubles", Toby Chan also bares her back in "Wonder Women." In the first two episodes, we already find out "Gim Hung", played by Raymond Wong (黃浩然), is cheating on his wife, "Angela", played by Miriam Yeung (楊千嬅), with his secretary, "Joey", played by Toby Chan (陳庭欣).
Toby Chan not Worried about Boyfriend's Business Severing Ties with TVB
"Angela" is on a girls trip to Japan with her good friends, "Joanna", played by Alice Chan (陳煒) and "Si Lui", played by Rebecca Zhu (朱晨麗). However, they bump into "Gim Hung" and "Joey" at the airport and they discover they're having an affair, but "Angela" doesn't know. The two friends confront "Joey" in her hotel room to tell her to back off. "Gim Hung" decides to cruelly cast "Joey" aside, leaving her jilted. So she decides to get revenge and confronts "Angela" at the hot springs.
Maggie Yu Gaining Recognition for Her Role as the Ultimate Homewrecker in "Wonder Women"
Raymond Wong and Pakho Chau Fight for Miriam Yeung's Love in TVB's New Series, "Wonder Women"
When "Angela" sees "Joey", she asks why she isn't accompanying her husband to meet with clients. "Joey" starts to expose everything to "Angela" saying that her husband changed his travel plans and that she is here with him in different clothes. She asks "Angela", "You're not that stupid to not suspect your husband, are you?"
Miss Hong Kong 2010, Toby Chan, Says She is Most Upset When People Call Her a Gold Digger
Jonathan Wong Says He Would Kinda Like Alice Chan in Real Life
When "Angela" asks her what she is saying, this is cue for "Joey" to take off her kimono and reveal her entire backside! She then says "I'm here to candidly speak with with you today. I've never had kids. I'm younger than you by over a complete Zodiac cycle. No matter what, I am more superior than you."
Joey Thye Getting Noticed for Her Legs and Acting as Pakho Chau's Girlfriend in "Wonder Women"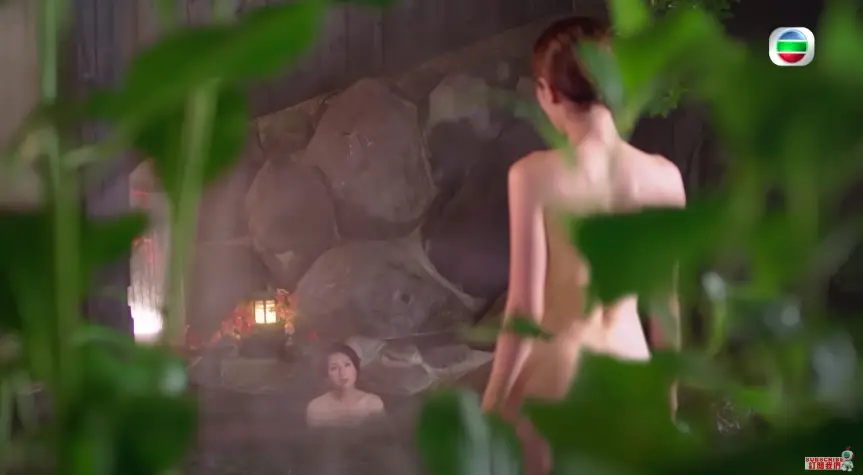 Raymond Wong Wanted to Rip Off Pakho Chau's Mustache After Seeing Him Kiss Miriam Yeung
Toby Chan was asked about her revealing scene. She said, "I wore nude color undergarments when we filmed it. It was later edited to this in post production. I was shocked when I saw it too."
Credit: hk.on.cc, Toby Chan IG