Hans Zhang (张翰) is often known for having a "domineering CEO" image due to the roles he played in the past. That all changed in the recent episode of "The Inn 3" (亲爱的客栈3), where he is one of the cast members. Hans Zhang received a call from a guest in the middle of the night looking for some assistance. His actions and attitude earned him some good praise from netizens.
Staff Member Denies Hans Zhang and Janine Chang Marriage Rumors
In the sixth episode that aired on November 29, a female guest is seen calling Hans Zhang at three in the morning. Hans Zhang is already sound asleep and doesn't hear the phone ring until one of the roommates alerts him. When he picks up the phone, the guest asks, "Is this Han-ge?". Sorry to be a bother, I am the guest in the second room. My friend's stomach is suddenly in excruciating pain. I gave her hot water and it was no use. Do you have something like raw ginger water or brown sugar water?" Without hesitation, Hans Zhang says, "Okay. Give me a second. I will think of something." Even though Hans Zhang was in deep sleep, he responded to them without any hint of annoyance or irritability in his voice.
Hans Zhang's Studio Denies Rumors He is Getting Back Together with Zheng Shuang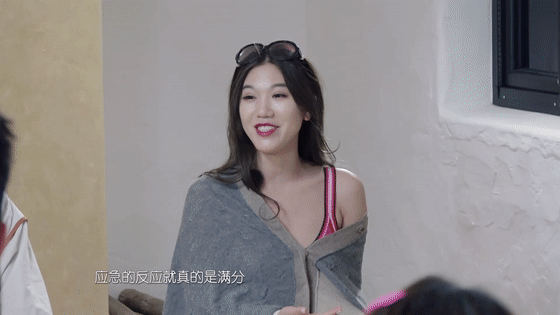 Ding Yuxi and Yang Chaoyue Reveal the Biggest Age Difference They Can Accept in Relationships
As it turns out, the two female guests were faking it as this was part of their mission. After they hang up the phone, one of the female guests says, "He actually picked up." The other girl says, "Hurry you have to act weak." Hans Zhang is then seen knocking on their door wearing his slippers and his pajamas with a coat on. He asks them, "You (formal) wanted painkillers, right?" The guest explains she wanted either the raw ginger water or the brown sugar water as it helps with menstrual pain. He heard wrong while he was in a deep sleep and thought the guest wanted painkillers for diarrhea.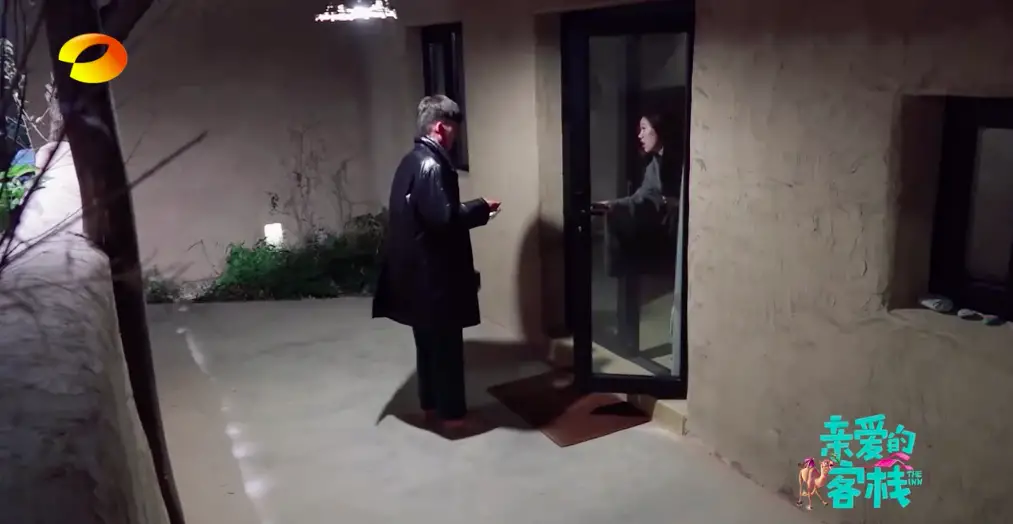 Watch the clip here: http://t.cn/AigSugxs
Hans Zhang then goes to the kitchen and looks for ginger. He starts preparing the water by cutting the ginger into slices and then mashing it into the cup. He brings the water to the guests. In the backroom interview, Hans Zhang reveals he had thought that he was being pranked, but when he saw the guest rubbing her friend's stomach, he believed she really got her period.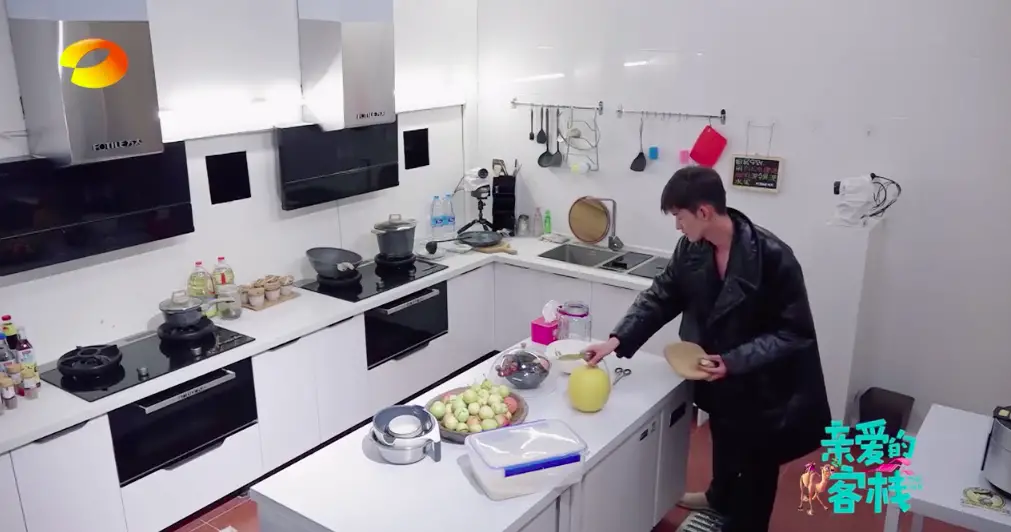 Hours later around 9 am, Hans Zhang prepares another cup of brown sugar and ginger water on his own accord and gives it to the guest. This gesture warms one of the guests and she praises him for being considerate and says, "I personally feel very good about him." Later on when it's revealed the two female guests are "mystery shoppers/customers", they praise "Housekeeper Zhang" endlessly and couldn't find anything wrong to nitpick him.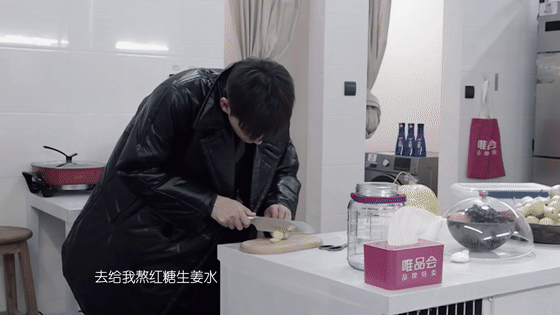 After the episode aired, netizens and fans left comments saying, "Housekeeper Zhang is too warm, too considerate.", "Warm hearted, Zhang Han. Continue charging!", "If someone prepared brown sugar water for me in the middle of night, I'd cry.", "He made me his fan now.", "Male god is too warm. Give me a cup of brown sugar water too.", "Zhang Han preparing brown sugar water in the middle of the night for a guest is really heart warming. I am impressed. If someone called me in the middle of the night, I wouldn't get up."