After China lifted the suspension of entertainment activities, many celebrities who entered the country had to enter a mandatory 14 day quarantine. William Chan (陳偉霆) had kept a very low profile during the suspension. It was reported he was overseas looking for masks to bring back to China. When the ban was lifted, William Chan had landed in Shanghai on March 31 and was said to have traveled on a bus with a bunch of other people to Zhejiang, where Hengdian studios are located, to start his 14 day quarantine process.
Liu Wen Denies Dating Rumors with William Chan
William Chan's Rumored Brazilian Girlfriend, Bruna Marth, Has Moved On to a Basketball Player
Fans definitely miss William Chan's presence on the big screen. It has been a while since William Chan has had any dramas air nor has he been in new film projects since he wrapped up "Dancing in the Storm" in late 2018. He was recently rumored to be starring alongside Yang Mi in the much anticipated fantasy drama, "Novoland: Pearl Eclipse" (九州斛珠夫人). So it would make sense why he was quarantining in Zhejiang.
Yang Mi and William Chan Rumored to Reunite in "Novoland: Pearl Eclipse"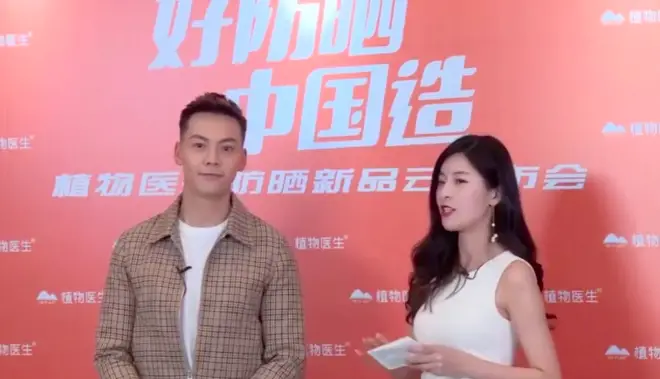 William Chan and Gulinazha are Oozing with Couple Feels in "Dancing in the Storm"
So what did William Chan do in the 14 days he spent isolated by himself? On April 19, he was at a brand event and when asked about what he did during his quarantine, he said, "I can only exercise. In the beginning, a lot of friends asked me if I could get used to it because my mom was especially worried about me. I was quarantined by myself. So I said it's fine. It's only 14 days. It will pass by really quickly. The first few days, I felt it was really good, I felt very relaxed. I played video games, exercised. It's very rare to have my own space without the influence of the outside world. It was just one person in the room. However, when it got to day 8 or 9, there were some problems. I realized I started talking to myself by day 9. I kept talking to myself. But it actually passed by really quickly. The nurses were all very considerate and took very good care of me. I know they were also working very hard. So when I came out, I kind of missed that room and them. But it was a very nice experience.