Hong Kong heart throb, William Chan (陳偉霆), has been killing it in China the last few years. Because of his growing fan base, his love life has always been under media scrutiny, especially because of his famous exes. Before he became the the global A-List celebrity, William Chan struggled for some time in Hong Kong. He had dated Angelababy and Charlene Choi before he started developing his career in China. After breaking up with Charlene Choi, William Chan hasn't had any more public relationships.
William Chan Shows Love for His Male Fans
Last January, he was rumored with a Brazilian model named, Bruna G Marth. At the time, netizens claimed they found evidence of the two being together based on pictures from their social media accounts.
William Chan and Gulinazha are Oozing with Couple Feels in "Dancing in the Storm"
William Chan and Sandra Ma Can't Keep Their Hands to Themselves in "Age of Legends"
It was reported Bruna G Martha had wished William Chan a Happy Birthday on Weibo one year, but she didn't specify who she was talking about. In a now deleted post, she had written on 11/21, William Chan's birthday, "Today is a very special day, for someone I love so much."
William Chan Revealed How He Spent His 14 Days in Quarantine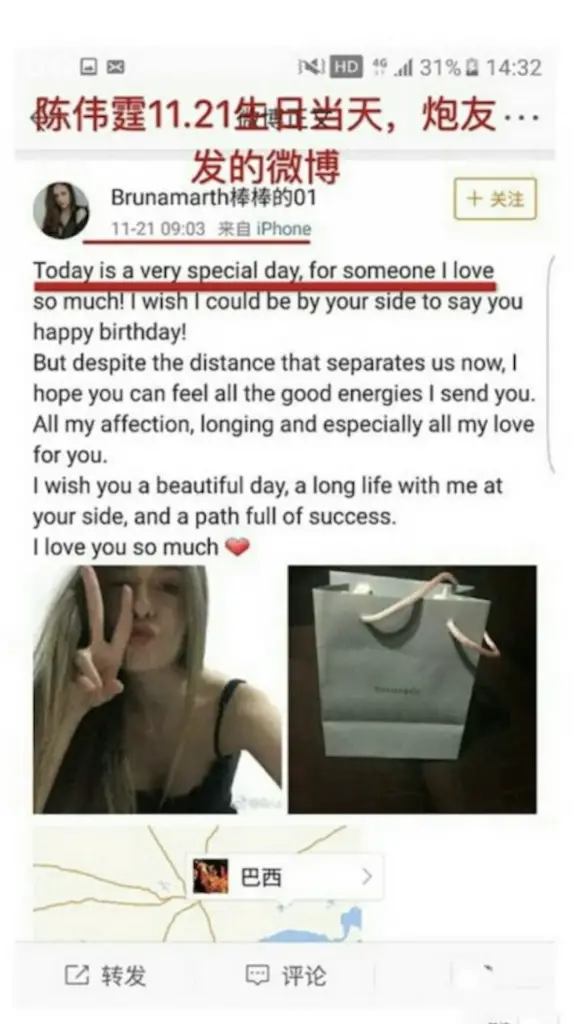 Angelababy's Husband and Ex-Boyfriend Missed Out on Opportunity to Work Together
William Chan has never addressed the rumors, while Bruna G Marth claims they were just good friends, but in a separate interview, she had said she met someone special, but when asked if it was William Chan, she said, "I cannot tell."
William Chan and Gulinazha Surrounded by Fans While Filming Couple Scenes for "Dancing in the Storm"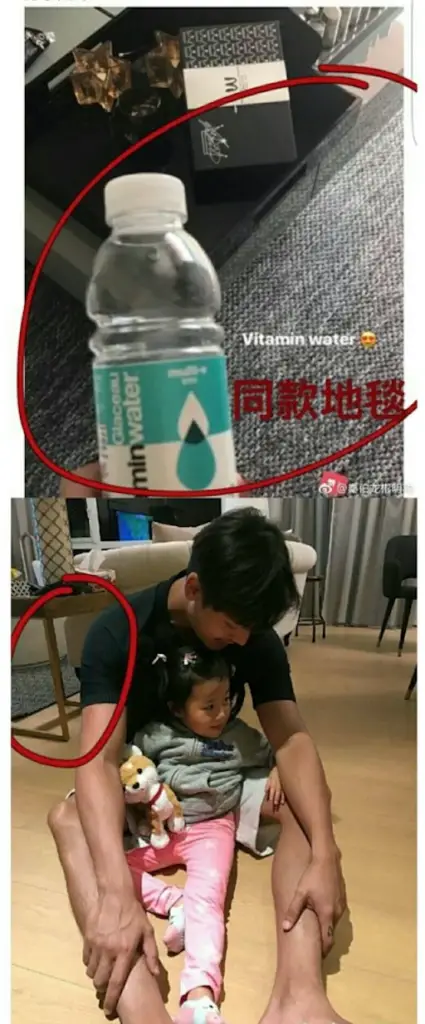 Yang Mi and William Chan Rumored to Reunite in "Novoland: Pearl Eclipse"
Almost two years later, Bruna G Marth has moved on to a Hong Kong basketball player, Adam Xu (徐遠成). It's reported Adam Xu comes from a rich family. He attended NYU in 2011. The couple often show their PDA pictures on Instagram and were recently seen at the beach doing couple things. Looks like Bruna G Marth finally found her "special one".
Liu Wen Denies Dating Rumors with William Chan
William Chan Explains Why He Cherishes Working with Yang Mi in "Novoland: Pearl Eclipse" This Time
Credit: hk01, Cosmo HK, William Chan Weibo, Bruna G Marth IG