William Chan (陳偉霆) is known for spoiling his fans. As it turns out, he has quite the number of male fans. A fan had compiled gifs of male fans showing their support at a recent William Chan fan meeting. She also shared fan accounts recounting how there were more male fans than female fans.
William Chan's Rumored Brazilian Girlfriend, Bruna Marth, Has Moved On to a Basketball Player
In one of the gifs, a male fan is seen holding up a sign and then doing a heart sign at one of William Chan's fan meeting. In the next gif, the same male fan is seen wiping tears from his eyes. In another gif, another male seen is seen raising his arm in the air. In one picture, a male fan is seen doing another heart sign at one of William Chan's events.
William Chan, Johnny Huang Jingyu, and Fan Chengcheng Headline New Variety Show, "Chase Me"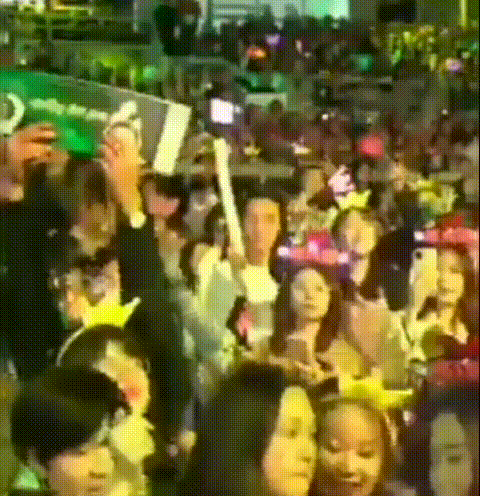 William Chan and Sandra Ma Can't Keep Their Hands to Themselves in "Age of Legends"
William Chan and Gulinazha are Oozing with Couple Feels in "Dancing in the Storm"
One of the pictures was a compilation of all fan accounts about their experiences with male fans.
"My friend told me the male fan next to her was screaming his lungs out. He cried until he finally got a signed poster."
"There were males sitting on my left and right yesterday. On the right side, he seemed to be accompany his girlfriend. In the end, he was even more excited than his girlfriend, especially during the fan interaction on stage. He screamed, "Can't stand too close!" more excitedly than me."
It was the first time I saw a girlfriend accompanying her boyfriend to attend the fan meeting yesterday. Keep in mind the male was the fan."
"The male fan successfully squeezed his way through from the back. He kept giving hearts. So cute."
"Seeing the male fan behind give hearts, so touching. The male fan in the front kept interacting all along. Both are handsome and cute."
"Wiping my tears on the side. My tears haven't even dried yet and the male fan made me laugh."
"Ah, took off glasses to wipe tears."
Liu Wen Denies Dating Rumors with William Chan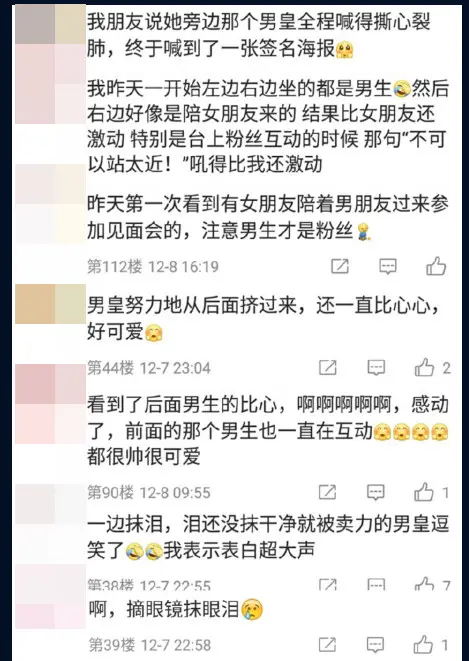 Yang Mi and William Chan Rumored to Reunite in "Novoland: Pearl Eclipse"
The post caught William Chan's attention. He reposted it and even said, "Try working a little harder, it won't be long until you achieve success." A lot of female fans left comments saying, "Female fans are jealous.", "Us female fans are also working hard.", "Won't allow you to hit on male fans."
William Chan Revealed How He Spent His 14 Days in Quarantine