Former NINE PERCENT member, Evan Lin Yanjun (林彥俊), recently wrapped up his first C-Drama, "Fall in Love" (一见倾心), on September 5. Aside from it being his first drama, he was also one of the male leads. Evan Lin is keeping himself busy as he was announced as the male lead in a new Chinese drama, "Crush" (原来我很爱你), with Wan Peng (万鹏) starring as the female lead. The cast attended the blessing ceremony on September 14.
NINE PERCENT's Lin Yanjun and Korean Dance Choreographer, Faryoung Kim, Deny Dating Rumors
NINE PERCENT Promises to Reunite on April 6 Every Year
Wan Peng plays "Sang Wuyan", a senior student about to graduate college, who dreams about becoming a broadcaster. She works as an anchor assistant at a radio station and likes a mysterious songwriter who goes by the pen name, "Yi Jin". During this time, she meets "Su Nianqin" (played by Evan Lin) by chance and falls in love with him at first sight. Later on, she discovers he is a very aloof person and is visually impaired.
NINE PERCENT's Xiao Gui is Asked if the Group will Assemble Again in front of UNINE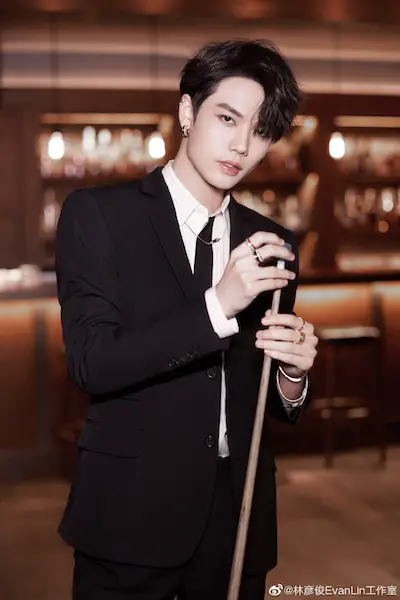 Riley Wang Starring in New Web Series, "First Romance"
"Sang Wuyan" starts to peel off "Su Nianqin's" arrogant and cold outer shell like an onion and later realizes he is actually the songwriter, "Yi Jin", and had already fallen in love with him. Due to some real life pressures and misunderstandings, the couple breaks up. Three years later, "Sang Wuyan" becomes a radio host and "Su Nianqin" recovers his vision. He takes on the responsibility to learn how to manage the family business. The pair meet each other once again while on different life paths. In the end, they overcome the difficulties and end up together again.