The Miss Hong Kong pageant normally has several overseas contestants auditioning each year. There were only a handful of overseas contestants who auditioned via video conferencing this year. Due to the pandemic, the Miss Hong Kong 2020 pageant (2020香港小姐競選) only had 2 overseas contestants who made it to the Top 18. The two contestants were Scottish native Lisa-Marie Tse (謝嘉怡), who went on to win the Miss Hong Kong 2020 crown, and the Los Angeles based Joyce Chong (張盈悅).
Overseas Miss Hong Kong 2020 Contestants Meet the Press
Miss Hong Kong 2020 Winner, Lisa-Marie Tse, Staying in Hong Kong to Develop Showbiz Career
Joyce Chong's time with the pageant was quite short. She had to undergo the 14 day quarantine and so she and Lisa-Marie Tse had already lost out on the promotional activities during that period. Joyce Chong was also eliminated in the second round and finished in the Top 15, so her whole pageant experience only lasted for about 3 weeks. However, it was recently revealed Joyce Chong had already signed with TVB to become a contracted artist.
2020 Miss Hong Kong Winners List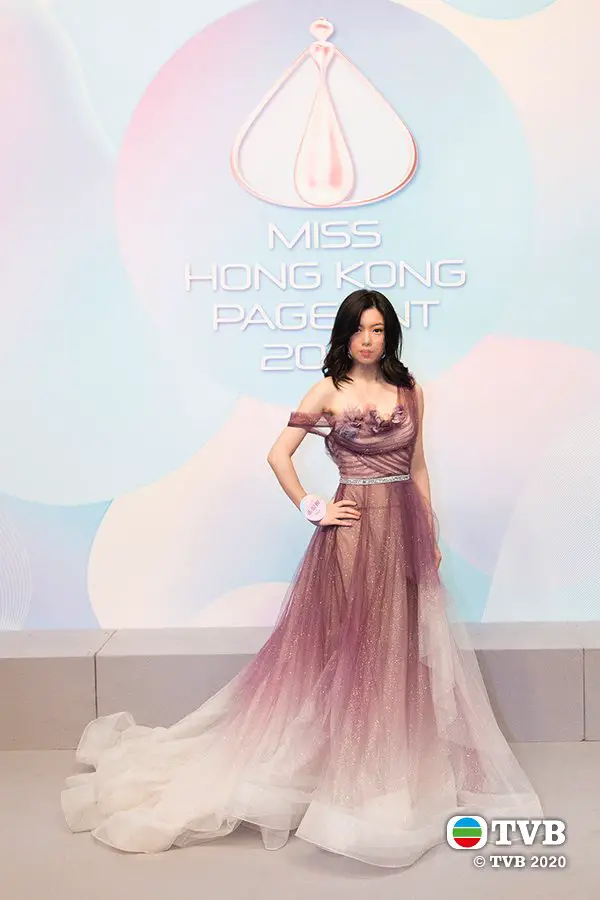 Miss Hong Kong 2020 Winner, Lisa-Marie Tse, Shares the Qualities She Looks for in a Boyfriend
It's reported TVB liked Joyce Chong's unique image and personality. The 22 year old L.A. native has a performing arts background. She graduated from The American Musical And Dramatic Academy (AMDA), which includes many famous alums such as Paul Rudd, Anne Hathaway, Jessica Chastain, Robert Redford, and more.
Credit: hk.on.cc, Joyce Chong IG, TVB