Chinese actress Jiang Mengjie (蒋梦婕) guested on the January 4th episode of variety show, "Miss Beauty 3" (Beauty小姐). Host, Wu Xin (吴昕), asked her if she had the most long-lasting friend. Jiang Mengjie answered, "Most long-lasting friend should be Yang Yang (杨洋)." Yang Yang and Jiang Mengjie were co-stars in the 2010 series, "The Dream of Red Mansions" (红楼梦), which was also Yang Yang's first acting project.
Yang Yang and Dilraba Exchange Gifts to Celebrate Wrapping Up Filming for "You Are My Glory"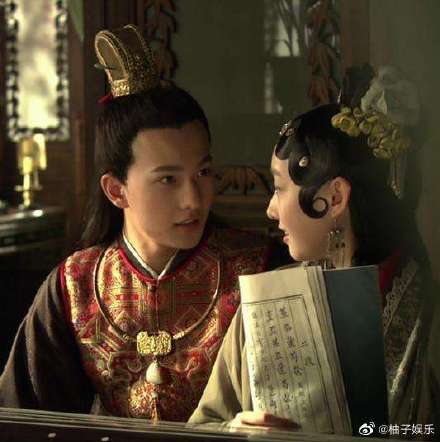 Yang Yang was Asked about Filming Kiss Scenes with Dilraba and Working with Her on "You Are My Glory"
Jiang Mengjie explained when they met, they were in their teens and Yang Yang was 16. Even though Yang Yang went on to become an international superstar, from then until now, despite whatever stage Yang Yang's at, Jiang Mengjie says their relationship is still really good. Jiang Mengjie reveals they are really good friends that would interrupt each other and talk everyday. She also revealed they would often meet up and talk with each other on the phone or video chat.
Yang Yang Claps Back at Comments Criticizing His Make-up Artist and His Eyebrows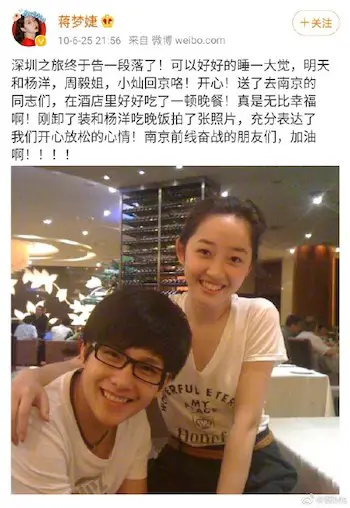 Yang Yang and Dilraba Explode the Internet on First Day of Filming for "You Are My Glory"
In a previous interview, Jiang Mengjie was asked who she would take to a deserted island. She said she would probably take a male friend and that it would be Yang Yang explaining they are very close.
Yang Yang Sings "Love O2O's" Ending Song Once Again Since Series Aired Four Years Ago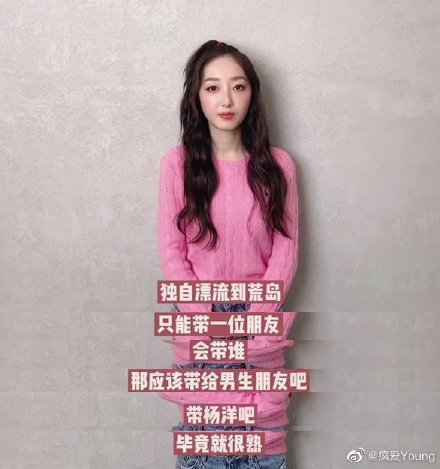 Aside from Jiang Mengjie and Yang Yang, Li Qin, who was also in the series, developed a really good relationship with Yang Yang. In the earlier years, the two of them would often take pictures together and interact on Weibo. At one point, they were even rumored to be dating together. However, their interactions have diminished since both of them became popular celebrities.