In this week's episode of "Viva La Romance" (妻子的浪漫旅行), the troupe travel on the Zentralbahn train to experience the iconic landscape of Switzerland.  They get to the countryside and stay at a wooden house with a an amazing view.  The home is two stories so Wei Daxun (魏大勛) being the only male is bringing up all the luggage to the second floor.
"Viva La Romance" Season 3 Teases Four New Couples
Cherrie Ying and Jordan Chan Commit to Have a Daughter
Cherrie Ying Embarrasses Jordan Chan in Front of the Other Husbands in "Viva La Romance", Wants to Have a Daughter
Cherrie Ying and Cheng Lisha Quarrel Over Ripping Receipts in "Viva La Romance"
Mango TV Teases Five New Couples for Season 2 of "Viva La Romance"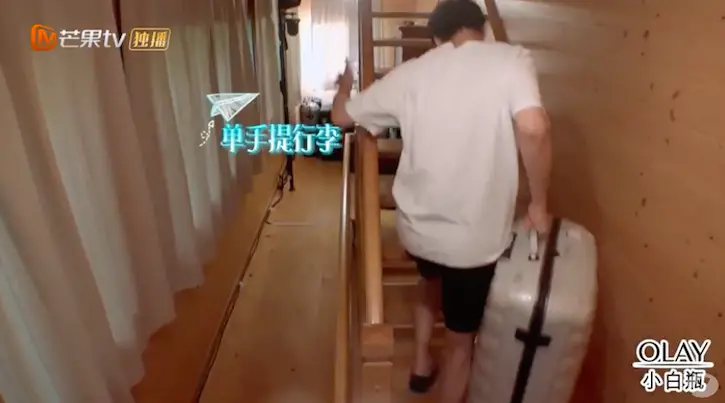 After dinner, Xie Na (謝娜) proceeds to cut Wei Daxun's hair.  Xie Na looks like she had one too many glasses of wine.  She doesn't know how to cut hair and scares off Wei Daxun.  Cherrie Ying (應采兒) decides to join in on the fun and show everyone how it's done.  She tries to trick Wei Daxun that she cut his hair, but she didn't.  Then when she's showing Xie Na how to mimic a real hair stylist, she accidentally cuts Wei Daxun's hair!
Cherrie Ying Keeps Ruining Jordan Chan's Cool Guy Image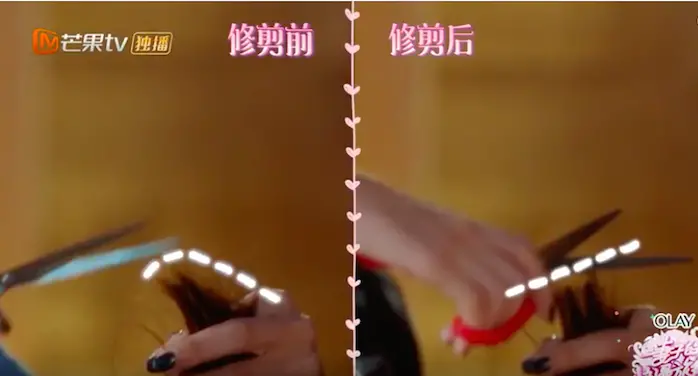 After that, the troupe play a game and Cherrie Ying asks what Xie Na would do if she found a picture of a female celebrity under the category "Favorite Pictures" on her husband's cell phone.  Xie Na says that is definitely unacceptable.  Cheng Lisha (程莉莎) said she wouldn't know how to react to it and would consider putting the phone away and act like nothing happened.  Her response shocks the others.  However, Wei Daxun is the comedian and says the hand is slippery, which is why it accidentally liked the picture.  He and Cherrie Ying blame the cell phone for being too slippery.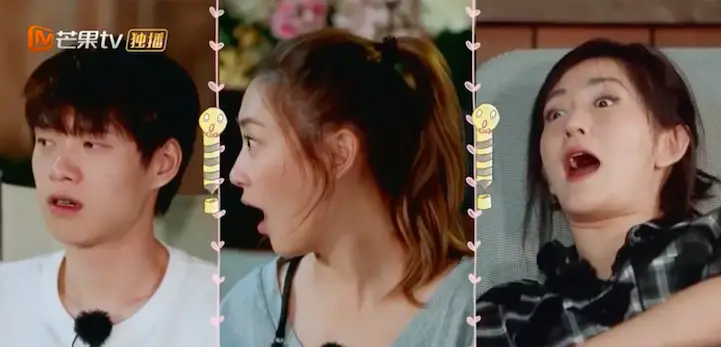 Unspoken Rules in the Industry
It's Cherrie Ying's turn and her topic was "Entertainment Industry's Biggest Secrets."  Cherrie starts telling the others an incident that happened when she was 18.  She says, "This incident is something I am most proud of in this lifetime.  It was when I was 18 filming a movie.  I went to Taiwan to promote the movie.  There was a secretary that knocked on my door.  She gave me a bag full of money and said "Our boss is giving you this money."  I didn't know why it was cash.  I told her, "Return the money back."  After she left, I cried.  I called my mom and told her what I did and she was really proud of me."    
Xie Na shares her experience dealing with "unspoken rules."  She says, "When I went to school in Sichuan, I went to film a cameo.  One of the producers said to me, "Come, give me a hug.  I want to congratulate you."  I asked him what is there to congratulate?  He said to congratulate me joining the cast.  Then I told him shaking hands is fine.  He said, "No, we need to hug."  He was set on hugging.  So I went to open the door and shouted, "You can go out now." and he left.  From that day on, I told everyone in our cast and crew what happened.  After that, I saw he had hung a pair of pants outside.  I burned the pair of pants right there.  Since then, he couldn't lift his head high.  Every day, I would draw a picture of a turtle and put it on his door.  He left the crew after 10+ days."
Husbands' Reactions
Jordan Chan's (陳小春) reaction to Cherrie Ying's story is, "If you have the balls, come at me.  We don't know what happens outside.  What are you doing with someone else's wife?  Go ask your own parents if you're human."  As for Jason Zhang Jie (張杰), he said, "She really knows how to protect herself.  She was on her own trying to make a name for herself in the 90's.  She has lived in basements, ate instant noodles, was an extra.  She started off following Gong Li's path, but later became known for being a comedian, then got on "Happy Camp" (快樂大本營).  You wouldn't think of classifying her as "pretty," but in fact she is actually very cute and very pretty.
Lie Detector Shock Test
The next night the troupe plays the lie detector shock test.  The person has to strap their hand to the lie detector and answer a question someone asks.  If it's a lie, the lie detector will shock the person.  Wei Daxun asked Cheng Lisha if she loved her son.  She said yes, but the lie detector shocked her. Wei Daxun tests her again and asks if she loves her husband, which went through fine.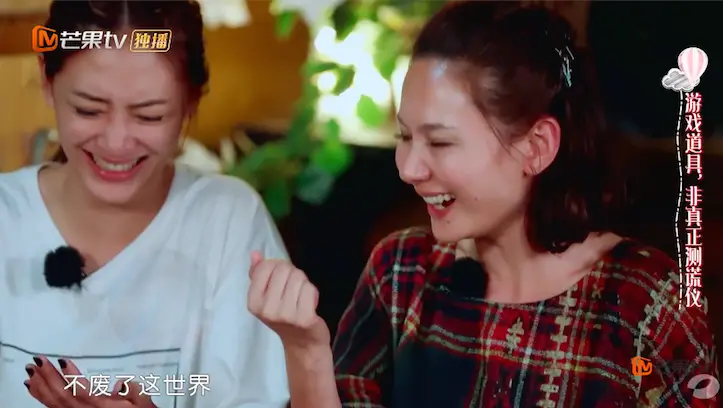 Next up is Xie Na.  To calibrate the device, Cherrie Ying asks if Jason Zhang Jie is her first love.  She says no, but it buzzes and shocks Xie Na.  In a fit of rage, she throws the device on the floor and says it's broken.  Xie Na asks why it buzzed since she told the truth.  Wei Daxun says, "It's because you and Brother Jason are like first love.  This prompts Cherrie Ying to take off her slipper about to smack Wei Daxun and say, "You are as annoying as a cockroach."  Cheng Lisha then asks if Jason Zhang Jie is the one she loves the most.  Xie Na says yes, but passes the test.  
The husbands try it in the studio.  Host Matilda Tao (陶晶) asks Jason Zhang Jie if Xie Na has good kissing skills.  He says it's doable, but gets shocked.  It's Cheng Lisha's husband, Guo Xiaodong's (郭曉冬) turn.  Matilda Tao asks if he thinks Cheng Lisha has the best body out of the four wives.  Guo Xiaodong says yes and passes.