The "Yanxi Mania" has not ended even though the series has already finished airing for some time now.  Wu Jinyan (吳謹言) and Xu Kai (許凱) landed in Taiwan today, while Qin Lan (秦嵐) is arriving tomorrow, to promote "Story of Yanxi Palace" (延禧攻略).  The series is set to air on Taiwan's GTV starting November 5. 
Wu Jinyan Sacrifices Her Body for "The Legend of Hao Lan"
Wu Jinyan Reunited with Nie Yuan in "The Legend of Hao Lan"
Qin Lan Reunites with Wu Jinyan and Xu Kai in Taiwan + Live Stream of Fan Meeting
The cast will be visiting the National Palace museum and attend a fan meeting.  Wu Jinyan was met with 30 or so fans at the airport, some even flying in from Japan.  As for heart throb Xu Kai, he learned his lesson from last month's Hong Kong visit as he appeared in good spirits today.  He was smiling, had no face mask on, and even signed autographs for fans.  Xu Kai at one point even took the wrong luggage and said it was a good thing the owner wasn't there after returning it back to the carousel.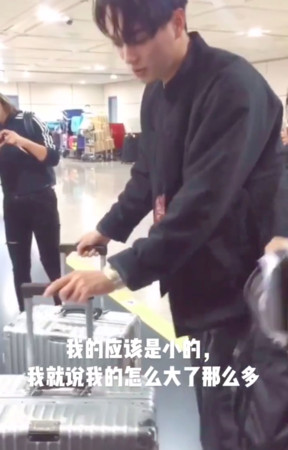 "Story of Yanxi Palace" Actor, Xu Kai Bows and Apologizes for "Cold" Demeanor
BTS Clips of "Story of Yanxi Palace" Cast in Hong Kong Promoting Series with TVB
The Taiwanese event promoters also arranged for Wu Jinyan and Xu Kai to attend a live filming with Show Luo (羅志祥) for his variety show, "100% Entertainment" (娛樂百分百).  A lot of hilarity must've ensued given Show Luo's comedic antics.  The two Chinese actors played some games and even tried out some local Taiwanese dishes.  Lucky fans also had an opportunity to do some role playing with the actors wearing Qing dynasty costumes.  
Xu Kai Wanted to Leave Upon Seeing "Her" on "Happy Camp"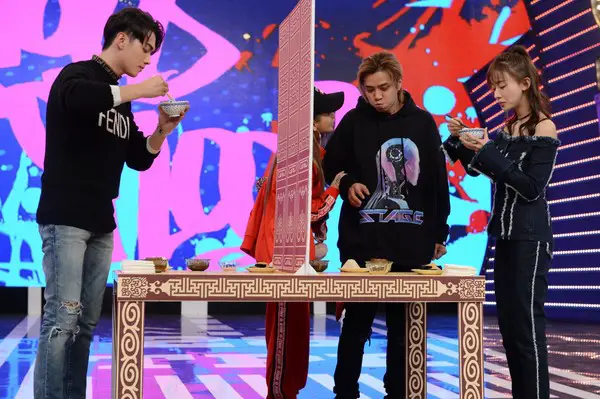 Watch a glimpse of Wu Jinyan and Xu Kai playing games on 100% Entertainment
Watch the behind the scenes filming for 100% Entertainment