TVB actress, Jacqueline Wong (黃心穎), celebrated her big 3-0 birthday with a bunch of her friends and boyfriend, Kenneth Ma (馬國明), two days before her actual birthday, January 23rd. From the IG stories and pictures, it looks like they had a grand old time. The theme of the party was blue and white school uniform. Aside from Kenneth Ma, the following people were also in attendance: Tracy Chu (朱千雪), Candice Chiu (趙希洛), Jennifer Shum (岑杏賢), Samm Ko Ling (高海寧), Roxanne Tong (湯洛雯), Mayanne Mak (麥美恩), Lisa Ch'ng (莊思明), Mat Yeung, Stephanie Ho (何雁詩), Ada Wong (王子涵), Owen Cheung (張振朗), and Glen Lee (李霖恩). It looks like Kenneth Ma didn't get the memo as he was the only one wearing a red cardigan. He might also be the oldest student present.
Former Miss Hong Kong, Tracy Chu, is Off the Market
Andy Hui and Jacqueline Wong Caught Being Intimate in Taxi Cab
Jacqueline Wong Wants to Get Married Quickly So Father Can Attend Wedding
Jennifer Shum Joins Feud between Jacqueline Wong and Yutori Kudo
Kenneth Ma Reveals a Cute Side to Him
Scarlett Wong's Boyfriend Finally Revealed
Roxanne Tong Being Overshadowed by Younger Sister with Her Good Looks
Roxanne Tong Denies Dating Elaine Yiu's Ex-Boyfriend
Jacqueline Wong also thanked her "school mates" for throwing her the birthday party and even joked there were many good looking female and male students.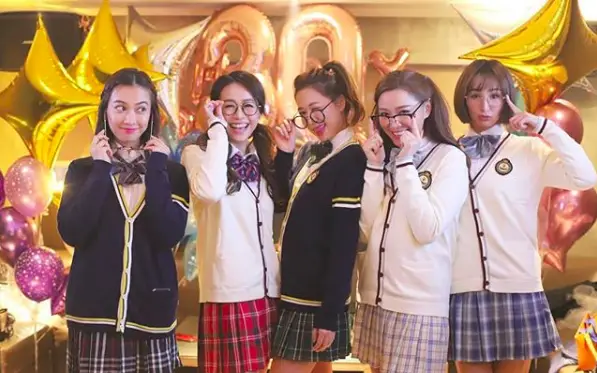 Credit: Samm Ko Ling IG, Jacqueline Wong IG