Nine Percent's Cai Xukun (蔡徐坤) experienced immense popularity since he debuted last year through iQiyi's male idol survival show, "Idol Producer." He currently has close to 25 million followers on Weibo, thanks to a legion of his fans. Last year, he had a Weibo post promoting the music video for his new song ,"Pull Up", which garnered over 100 million reposts/shares in 11 days. At the time, CCTV had named Cai Xukun as one of the artists who had a high traffic post generated through fraudulent means. Based on the current amount of 337 million Weibo accounts, it would mean 1 out of 3 users reposted/shared that Weibo post. As a result, it led to suspicion that the traffic from Cai Xukun's Weibo post was manipulated through the use of technology.
Cai Xukun's Work Studio Denies Dating Rumor with Zhou Jieqiong
Cai Xukun Being Sued by Former Management Company Again
Nine Percent's Chen Linong Saves a Fan From Falling Like a Boss
Dee Hsu "Falls in Love" with Nine Percent's Leader, Cai Xukun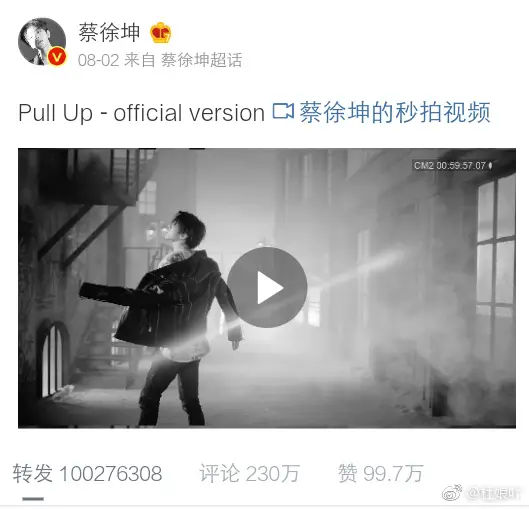 On June 10, the Beijing police arrested the creator behind the app "Xing Yuan" (星緣), which was allegedly used by Cai Xukun's fast to generate traffic. It's reported the app takes advantage of fans who want to increase traffic for their idols, exploiting them to pay for their service, which has reportedly earned the company over 8 million RMB in half a year. The creator confessed he originally created the app to support his idols and give them more exposure. However, more and more fans started to use it. This gave him the idea to use the app to exploit the fans for money. The app also has a "Celebrity Popularity Chart", which was another way for fans to spend more money on the app if they saw their idol was ranked behind someone else.
Nine Percent Rumored to be Disbanding Ahead of Schedule
iQiyi Has Announced Season 2 of "Idol Producer", Angering Nine Percent Fans
Police reveals the app is widely used among fan circles. The app allows the user to log into other Weibo accounts associated with their main account. Once you load the app with money to become a member, you can create additional accounts on a mass scale ranging from tens to thousands. Weibo has been working extensively to remove spam accounts, leaving fans to reload the app and create more accounts to generate more traffic.
According to the authorities, fans receive tasks to "flood traffic" from team leaders or management companies. After they complete the task, fans can be rewarded through lottery picks with autographs, concert light placards, balloons, or light sticks. In order to deter this type of behavior, Weibo has already limited the volume of reposts/shares, likes, and comments to display up to 1 million only.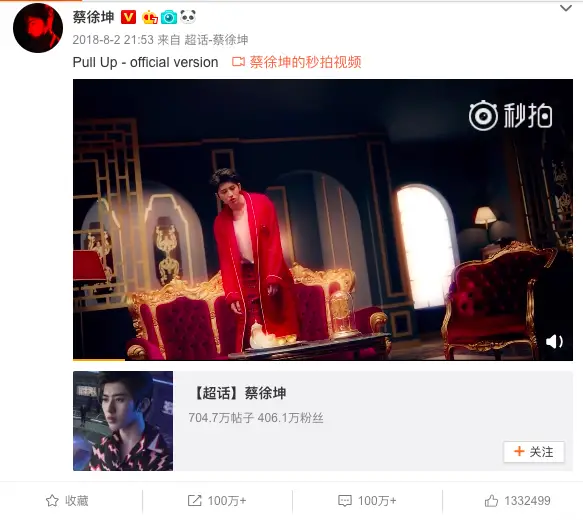 Credit: ETtoday.net, Cai Xukun Weibo (1, 2)