iQiyi previously announced they were coming back with season 3 of "The Rap of China" (中國新說唱) after the first season garnered high ratings. There were some discussions among netizens about the judges panel when a poster was released back in April that made it seem like there would be personnel changes.
G.E.M. Eliminates Machi DiDi in Episode 2 of "The Rap of China"
"The Rap of China" Director Responds to G.E.M.'s Screen Time in First Episode
Air Wins Season 2 of "Rap of China"
Machi DiDi Rejects "Rap of China", Disses Kris Wu's Freestyle Skills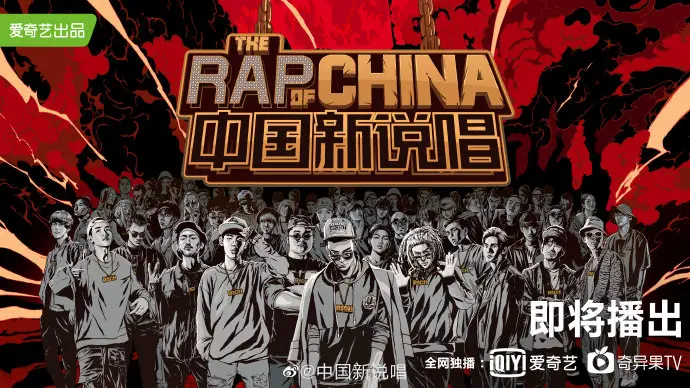 Nick Chou Appears in Resurrection Battle in Next Episode of "Rap of China"
However, iQiyi dropped the poster and the trailer for the first episode today. The same coaches from the first season are returning: MC Hot Dog and A-Yue Chang (張震嶽), Kris Wu (吳亦凡), Wilber Pan (潘瑋柏), and G.E.M. The only change is that the judges will be split into four groups now with Wilber Pan and G.E.M each leading their own teams.
G.E.M Shares New Song and Thong in Latest Episode of "Rap of China"
There was also some controversy when a music producer from the show, Liu Ye (劉洲), was arrested for embezzling money from Huang Zitao's partner on June 9th. It's reported he embezzled close to 15 million RMB from him in 2018. The first trial resulted in a sentence for 4 and a half years of jail time. It's said he was in police custody and detained after the second trial on June 9th. Fans were worried this would impact the show from airing, however, a representative from the show assured everyone there wouldn't be any changes.
The first episode premieres on June 14th at 8PM local time, every Friday on iQiyi.
Watch the trailer: https://www.iqiyi.com/v_19rsaqjico.html