TVB actress, Kelly Cheung (張曦雯), received a big jump in popularity ever since starring in last year's hit series, "Life on the Line" (跳躍生命線). She is currently playing a doctor in "Big White Duel" (白色強人) and is once again garnering interest among netizens. Her love life has always been a topic of discussion among the media. Recently, Hong Kong paparazzi spotted her with someone suspected to be her boyfriend. He is said to be a Japanese and British hapa. Don't know his name for sure, but his IG handle is "brunyez" and private.
Netizens Found Something "Goddess", Kelly Cheung, is not Good at
Kelly Cheung Pairs Up with Vincent Wong in "Legal Mavericks 2", Ali Lee's Return Unknown
Watch the footage of Kelly Cheung and Brunyez: https://nextplus.nextmedia.com/article/2_677292_0
It has been reported Kelly Cheung and "Brunyez" have been dating for three years already. They were seen eating at a restaurant with friends and Brunez was later seen hugging Kelly Cheung's good friend and fellow TVB actress, Sisley Choi (蔡思貝). However, it was reported after the two started dating for a year, Kelly Cheung told him she didn't want too many women around him. It's said Brunyez unfollowed all the women on social media and stopped going to night clubs to make Kelly Cheung happy.
Kelly Cheung Prefers to Date ABCs, Kelly Cheung: Hong Kong Men Don't Understand My Jokes

Jealous Netizens Accuse Kelly Cheung of Getting Plastic Surgery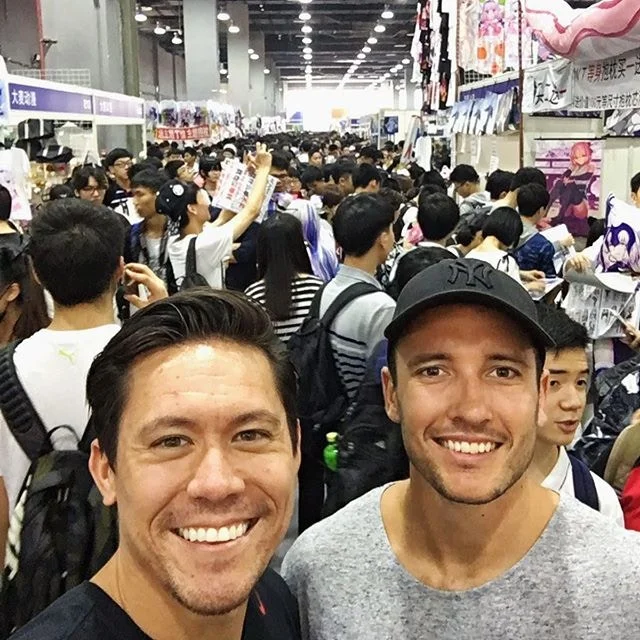 Kelly Cheung to Have Love Triangle with Roger Kwok and Moses Chan in "Big White Duel 2"
Not much is known about Brunyez as both Kelly Cheung and him are really private about their personal life. However, it seems he might either be a HYPEBEAST or a photographer as his photo was featured on HYPEBEAST's IG:
Bosco Wong Calls Kelly Cheung His Goddess
Kelly Cheung Reveals 10 Unknown Trivia Facts about Her
Kelly Cheung responded to the news and said, "Thank you everyone for your concern on my love life. I have a stable relationship, but I want to keep my personal matters as low key as possible. I hope everyone focuses more on my work instead."
Bosco Wong Asked Kelly Cheung to Introduce Foreign Girls to Him
Kelly Cheung is currently in Los Angeles and posted an IG pic with Brunyez, Henry Golding, and his wife Liv Lo:
Credit: hk.01.com, Kelly Cheung IG, Next Media