Fan Bingbing has been slowly trying to get back into the limelight after her tax evasion scandal last year. She has been testing the waters by attending different functions and making appearances. At first, the response and reception from netizens was not good. Many people felt she was trying to make a comeback too quick and wasn't ready to embrace her as the "Fan Ye" (范爷*) they once knew and admired. However, Fan Bingbing's clap back at haters that made fun of the outfit she wore at a recent fashion show might have helped her gain back some of her admirers.
Fan Bingbing and Li Chen Reunited After Announcing Break Up 3 Days Later
Fan Bingbing got the attention of some netizens when she wore this outfit at a recent fashion show. Netizens noticed the pair of orange gloves she wore and immediately left comments saying, "Are those dishwashing gloves?"
Fan Bingbing and Li Chen Announce Break Up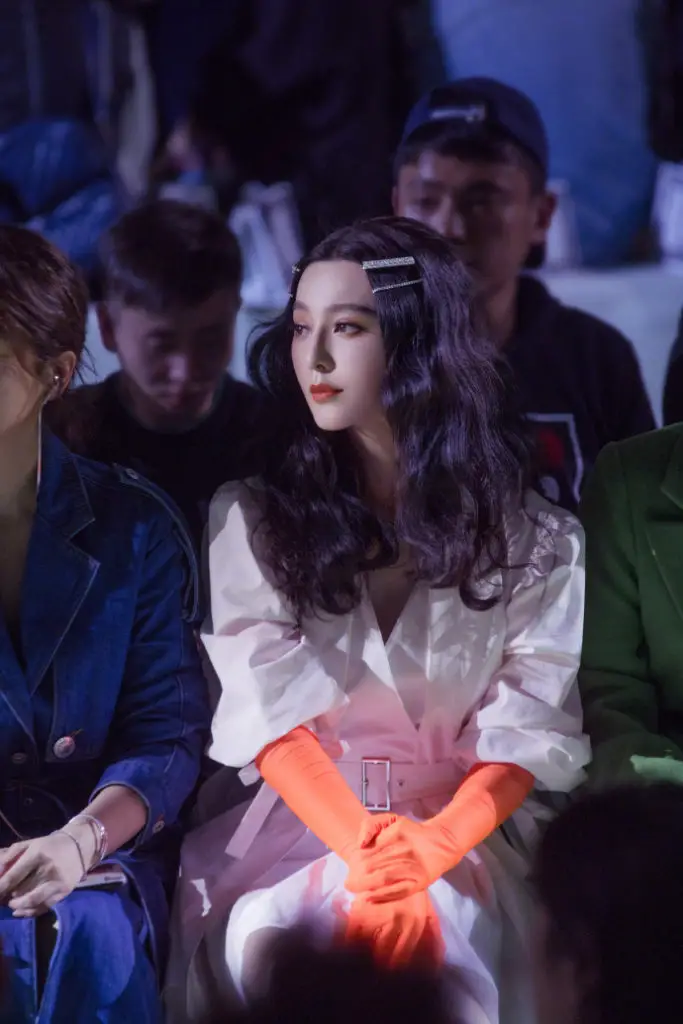 Fan Bingbing Finally Admits to Tax Evasion Scandal, Posts Formal Apology Letter on Weibo
Li Chen Rumored to be Dating Singaporean Heiress
Everything was business as usual until the next day. Fan Bingbing reposted her studio's Weibo account's pictures of her from the show. She clapped back like a boss at netizens making fun of her outfit with this response, "Finished watching the show. I will return home and wash dishes!", followed by three smiley emojis.
Fan Bingbing Talks about Her Break Up with Li Chen for the First Time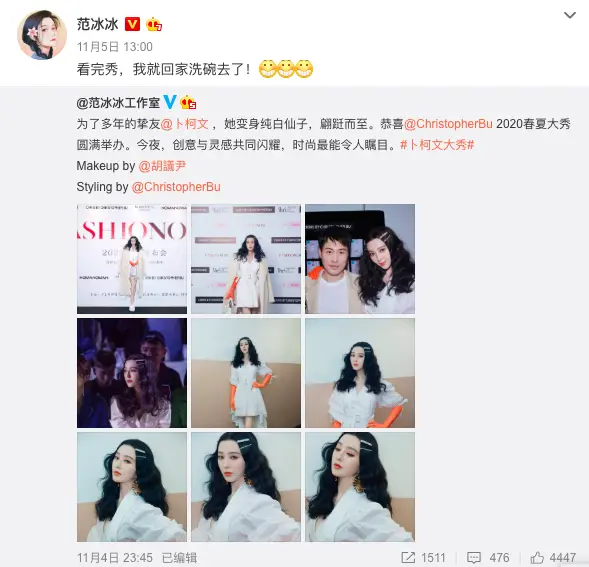 Netizens left comments saying, "Fan Ye is back!", "Is it really necessary to hate on yourself, jie?", "So much character!", "This dishwasher is so pretty!"
*Fan Bingbing's nickname is "Fan Ye" (范爷) because her demeanor gives off the feeling like she's a big boss. She also once mentioned she doesn't need to marry rich because she has her own money, saying, "I am rich and powerful. I've never needed to depend on men."