Super Junior member Choi Siwon got himself into hot water yesterday when he liked a tweet regarding the Hong Kong protests that made Chinese netizens and his fans think he was supporting the movements. Since then, a lot of fans have criticized Choi Siwon for dragging down his members and are asking him to leave Super Junior. He subsequently unliked the tweet and issued a statement apologizing for his actions on Weibo. However, the damage was already done. Besides Chinese netizens, his own fans and Chinese E.L.Fs (name for Super Junior fans) have rallied to boycott him and his activities in China.
Chinese Fans Not Ready to Forgive Choi Siwon After Second Apology for Liking Tweet about Hong Kong Protests
Some fans have started posting these pictures to rally around boycotting Choi Siwon and all his events, including the upcoming Super Junior 8 concert in Macau.
Choi Siwon Angers C-Netz After Liking Tweet Seemingly in Support of Hong Kong Protests
Super Junior's Eunhyuk Rumored to be Directing TFBoys for Their Anniversary Concert in Shenzhen
This picture is asking SM Entertainment to respond to fans about the incident. They don't want any ambiguous response and will not accept light treatment of the situation.
Bambi Zhu Finally Responds to Super Junior's Kim Hee Chul's Love Call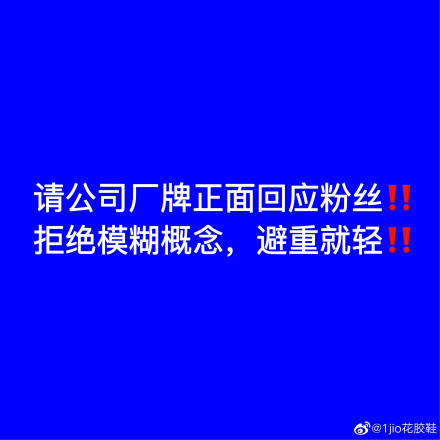 SNH48's Li Yuqi Apologizes After Being Accused of Plagiarizing Super Junior's Song
In addition, Choi Siwon's biggest Chinese fan club, "Choi Siwon Bar" announced they were shutting down operations and closing their site. They made a post on Weibo today saying:
"Firstly, this Weibo post is truly for the Siwon fans who had once deeply loved this person, but must leave him now. So if there are inappropriate comments on this post, I will delete them because I want to provide a place for them to properly bid their farewell.

The following is the announcement of the closing of our bar.

Nobody or nothing can sway our standpoint. Regarding the love for our country, we will not have the slightest concessions. Yuan Bar started with little love and is now ending with big love.

Past, youth, goodbye."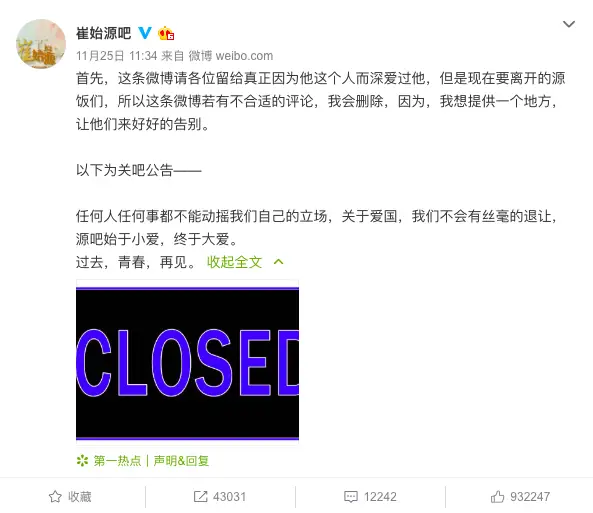 Former Choi Siwon fans left the following comments on the farewell post saying, "Really deeply loved him, but as a fan, first off, I am Chinese, very sensible, a Chinese who passionately loves my country. Truly sad for what he did. Regretful.", "Thankful to our rational C-E.L.Fs. It has been hard on everyone.", "I will never forget the good in you, but very regretful we have different viewpoints. Perhaps we are not important to you, but I can't stand my dream and my faith being tarnished. I loved you, but I will forever passionately love and be loyal to my mother country. So let's say goodbye to a part of my youth and dreams.", "Really sad, it's been 11 years, saying farewell to my youth."