Fan are rejoicing after it was announced that Han Geng (韩庚) and Kim Heechul are attending the 2019 COSMO Glam Night in Shanghai on December 3. COSMO magazine's official Weibo announced the good news on November 30 for Kim Heechul, while Han Geng's announcement was made on December 1. This will be the first time they appear together at the same public event in 10 years. It's unknown if they will have any chance to interact.
Han Geng and Celina Jade Held Traditional Wedding in New Zealand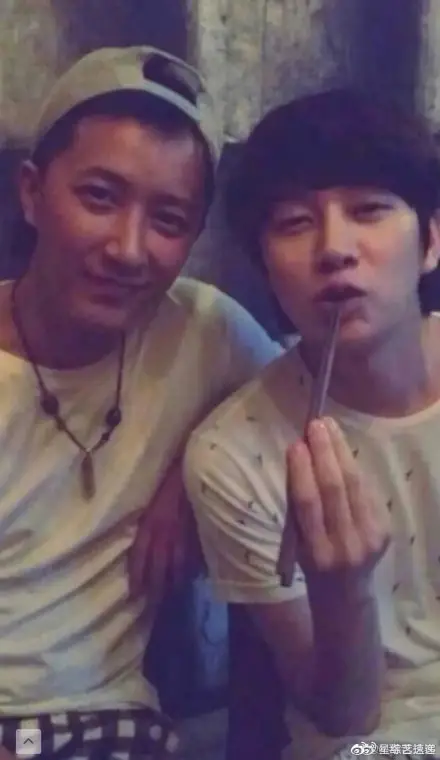 Kim Heechul and Bambi Zhu Take Turns Complimenting Each Other
When Han Geng was still part of Super Junior, he was really good friends with Kim Heechul. So when he left the group, fans were upset. Kim Heechul was particularly sad as he didn't even know that Han Geng was leaving until it made the news. What was comforting is that they still remained friends even after Han Geng left. Once the news was confirmed, fans left comments saying, "I'm going to cry!", "Finally lived to see this day.", "My god, it's GengChul."
Han Geng and Celina Jade Have Registered Marriage in Hong Kong
After Han Geng's case with SM was settled, he had once revealed that he still kept in contact with a few of the members. Lee Teuk had once said this at a concert, "Han Kyung, are you living well?". Shortly afterwards, Han Geng had responded back, "I miss you guys a lot too." Last year, Han Geng also uploaded a picture of him doing the Super Junior pose when he was guesting as a Sina employee for a day.
Bambi Zhu Finally Responds to Super Junior's Kim Hee Chul's Love Call
Former Super Junior Member, Kim Kibum, Congratulates Han Geng on Getting Married
UPDATE: They interacted off stage!!!