It was a star studded event at the 2019 COSMO Glam Night (COSMO时尚美丽盛典) in Shanghai on December 3. These events are usually pretty boring as witnessed by a lot of the expressions on the attendees. The highlight of the night was when one of the hosts, Zhu Dan (朱丹), mistakenly referred to Gulinazha (古力娜扎) and Dilraba (迪丽热巴) with each other's names.
Gulinazha is a BTS and Lee Min Ho Fan Girl
Gulinazha and Dilraba were on stage at the same time to receive their awards. Zhu Dan first approached Gulinazha to express her thoughts and called her Dilraba. Gulinazha is taken aback, but Zhu Dan quickly realizes her mistake and apologizes. Gulinazha is a good sport and consoles her.
Ming Dao Earns Praise for Helping Dilraba with Warm Gesture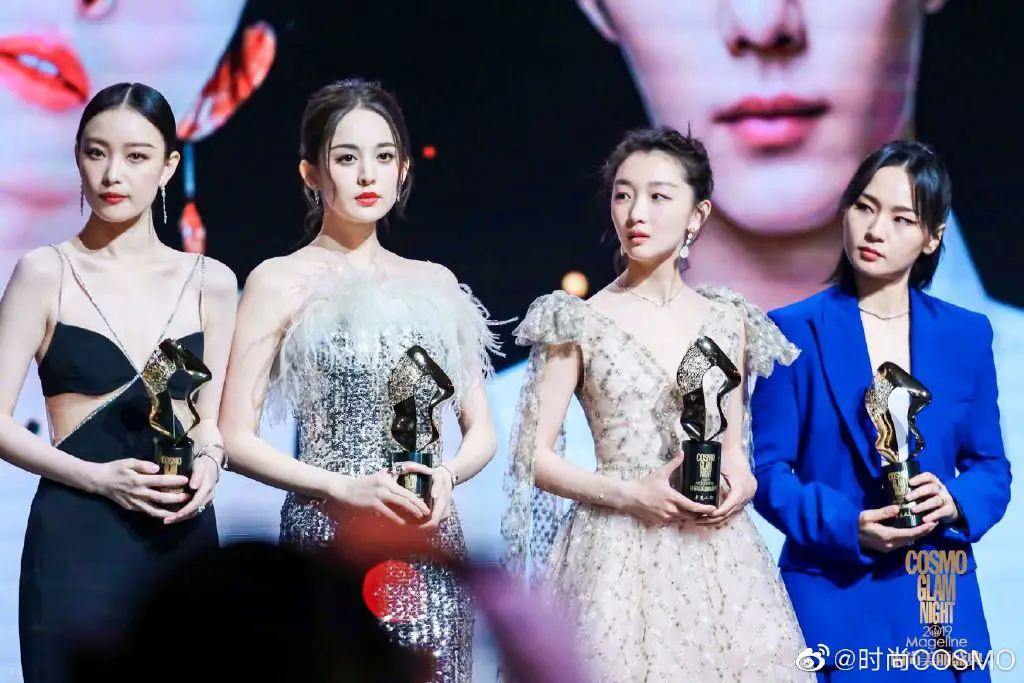 Dilraba Turned Heads in White Dress Showing Off Her Figure
All is good until later on, it's Dilraba's turn to to express her thoughts on receiving the award. Zhu Dan cues her and then goes, "Nazha, your turn." Dilraba looked at her for a quick second before she started speaking. Zhu Dan didn't seem to realize her mistake.
Gulinazha and Timmy Xu Weizhou Star in Time Traveling Drama, "Da Tang Ming Yue"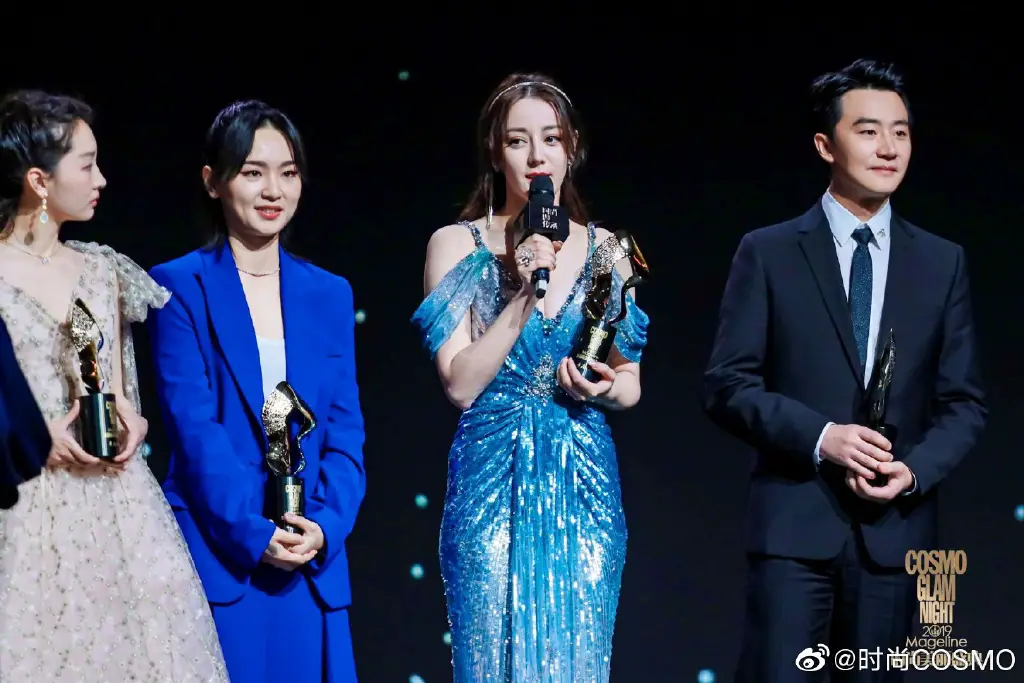 Netizens Can't Get Enough of Dilraba's Cuteness
Watch the awkwardness here: http://t.cn/AievYuNh?m=4445698201805969&u=6438540005
The whole segment: http://t.cn/AiePAMxQ
She also flubbed Jelly Lin and Lim Yoona's names as Jelly Lin's Chinese name is Lin Yun (林允) and Lim Yoona's Chinese name is Lin Yun'er (林允儿), which is only off by one extra character.
Gulinazha Seemingly Addresses Negative Comments about Her Appearance
Zhu Dan, a famous and experienced host, apologized for the mishap on Weibo. She expressed, "There are no reasons. Today, I sincerely apologize to Gulinazha, Dilraba, Jelly Lin, and Lim Yoona. Please forgive me for my carelessness. To a professional host, this is completely not allowed. There won't be a next time! I hope it won't affect your good moods."
William Chan and Gulinazha are Oozing with Couple Feels in "Dancing in the Storm"