Guan Xiaotong (关晓彤) is normally known for her ravishing red carpet looks. Her team usually selects very flattering dresses for her to don at these events. Frankly, anything she wears looks good due to her 5'8″ stature. However, Guan Xiaotong's team struck out with her ensemble at the "6th The Actors of China" (中国电视好演员) awards ceremony on December 19th.
Guan Xiaotong Doesn't Want to be Labeled as "Big and Robust" Anymore
Netizens Body Shame Guan Xiaotong Over a Top She Wore at Milan Fashion Week
Guan Xiaotong wore this blue dress on the red carpet at the event. The dress was too tight in the chest area making her bust almost spill over from the dress.
Guan Xiaotong Unfazed by Netizens' Criticism on Her Bare Face and Dark Circles
Guan Xiaotong Side-Eyes Director When He Teases Luhan
When Guan Xiaotong accepted her award on stage, she changed into a different dress that fit properly.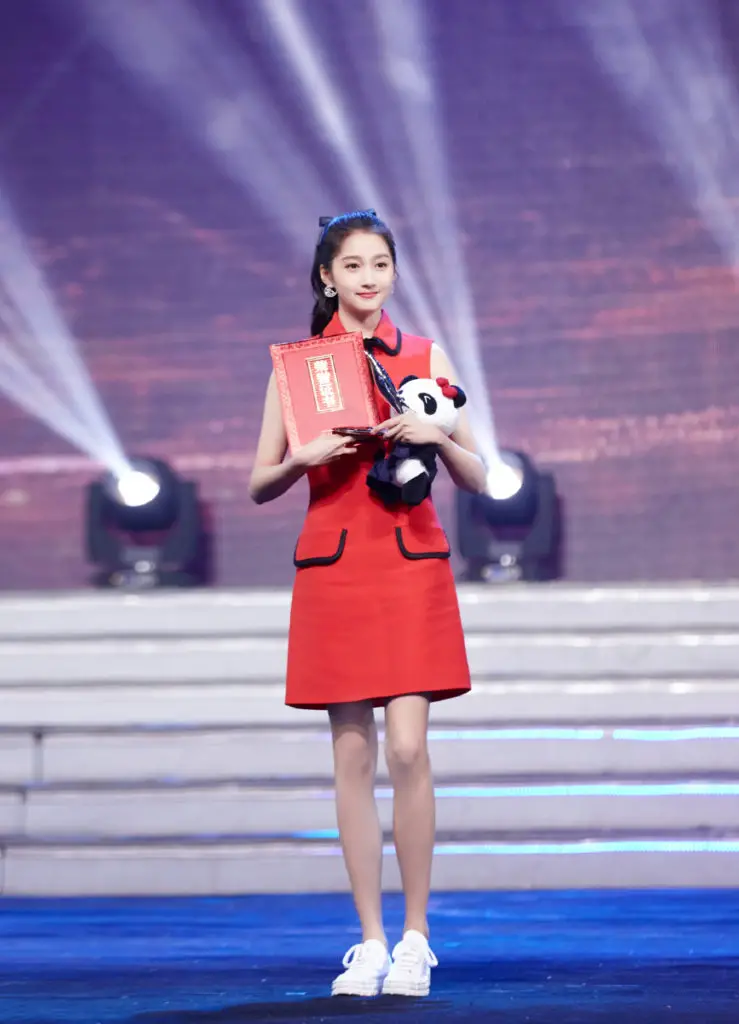 Guan Xiaotong Treats Leo Wu Lei Like a Sister
Her studio uploaded pictures of Guan Xiaotong in the fiasco dress, but photoshopped the bust area to hide the fashion faux pas she suffered on the red carpet. Luckily, netizens weren't too harsh on Guan Xiaotong. Most of the comments were saying how it was a problem with the dress or that the dress was too small.
Luhan Celebrates Girlfriend Guan Xiaotong's Birthday