Guan Xiaotong (关晓彤) is known for her tall physique and long legs. She is around 172 cm (~5'8″) tall and weighs around 45 kg (~99 lbs). Even though she has a very svelte figure, she often gets criticized for her weight and appearance.
Guan Xiaotong Had an Unfortunate Fashion Faux Pas on the Red Carpet
Netizens Body Shame Guan Xiaotong Over a Top She Wore at Milan Fashion Week
In a recent interview, Guan Xiaotong was asked what label of hers she wanted to get rid of, she mentioned "big and robust". She followed up with, "Another one is 'Guan Xiaotong's body frame is big'. It's only because I have a lot of meat." Guan Xiaotong uses a coin-sized hand gesture to signify her bones are that size, but then expands her hands to say that, "but my meat would be this much.".
Guan Xiaotong Unfazed by Netizens' Criticism on Her Bare Face and Dark Circles
Guan Xiaotong Side-Eyes Director When He Teases Luhan
Guan Xiaotong even says a fashion stylist had once called her a "meat roller". She explained a meat roller is someone with a small body frame, but filled with meat all over. This fashion stylist had even told her, "If you want everyone to know the real you, you must lose weight."
Guan Xiaotong Treats Leo Wu Lei Like a Sister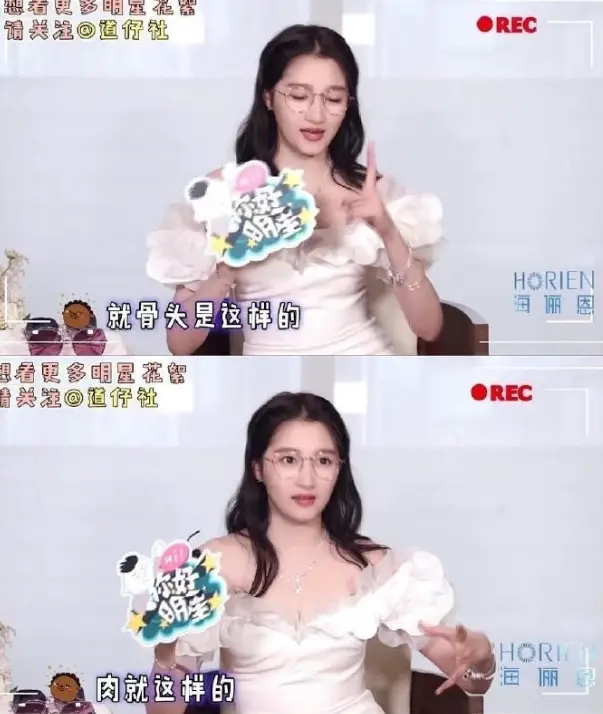 Netizen Finally Gives Up Tracking When Luhan and Guan Xiaotong Will Break Up
Guan Xiaotong was asked if an actress showed up wearing the same dress, what would make her break down more, she was more popular or skinnier than her. She responded, "If she was skinnier than me, I'd go bonkers, because popularity doesn't matter."
Netizens Mistake "CHUANG 2020" Trainee, Sun Ruyun, for Luhan's Girlfriend, Guan Xiaotong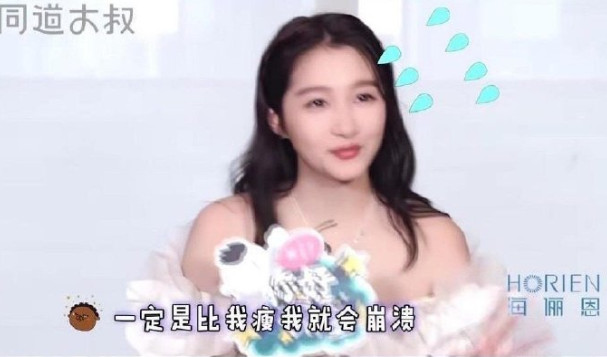 Kitty Zhang Shows Support for Luhan After Former Manager Opposed Him Revealing His Relationship with Guan Xiaotong
Majority of fans left comments showing support for Guan Xiaotong after the interview came out. They said, "Being so skinny is already very good, don't mind too much about other people's views.", "You can lose weight if you're fat, robust, you can only shave bones.", "I don't think she looks robust at all."