Netizens are getting excited for the upcoming second season of the Chinese idols survival show, "Qing Chun You Ni" (青春有你2). The second season will be an all girls competition. Hype was already generated when iQiyi announced BLACKPINK's Lisa was joining the show as a dance mentor. With the show ramping up for its upcoming debut, pictures of some of the rumored trainees started circulating recently. The list of trainees are from three major entertainment companies in China: Yuehua Entertainment, Jaywalk NewJoy, and STAR48.
"Idol Producer" Boys Show Support for Cai Xukun as the PD of "Youth With You 2020"
Yuehua Entertainment
Emulates training styles from Korean entertainment agencies as they have a Korean division
Many of their artists have debuted in Korean groups before, e.g. UNIQ, Cosmic Girls, EVERGLOW
Idol Producer contained three Yuehua trainees that debuted in NINE PERCENT: Fan Chengcheng, Justin Huang Minghao, Zhu Zhengting
Qing Chun You Ni S1 contained three Yuehua trainees that debuted in UNINE: Li Wenhan, Hu Chunyang, and He Changxi
Wang Yiren from EVERGLOW was one of the first trainees rumored to be joining QCYN
Jony J Joining "Youth With You 2020" Sparks Backlash Due to His Previous Comments about Idols
Rumored Yuehua trainees joining "QCYN2"
Jin Zihan (金子涵) and Chen Xinwei (陈昕葳)
C-Netz Ecstatic over BLACKPINK's Lisa Joining "Qing Chun You Ni 2" as a Mentor
Zhang Xi (张溪) and Yang Ruihan (杨蕊菡)

Rumored Mentor List for Female Version of "Qing Chun You Ni" / "Idol Producer 3" Being Circulated
Jaywalk NewJoy
Subsidiary of Yang Mi's management company, Jaywalk Studio
Idol division cultivating "multi-talented idols that can sing and dance"
Garnered a lot of interest when they announced the signing of internet celebrity, Liu Meng, who is known as the "most handsome girl"
Rumored Jaywalk NewJoy trainees joining "QCYN2"
Liu Meng a.k.a "LapMoby" (刘梦) and Wang Yale a.k.a "Yealy" (王雅乐)
Video of Yealy singing Alicia Keys' "Fallin": https://www.weibo.com/tv/v/IlHE9s4J3?fid=1034:4451723142430745
Yang Mi's Jaywalk NewJoy Signs "Most Handsome Girl", Liu Meng

"Qing Chun You Ni" Trainee, Yao Chi, is Buzzing Among Korean Netizens as the "Most Handsome Trainee Out of Entire PRODUCE 101 Series"
Zhu Linyu (朱林雨) and Feng Wanhe (冯琬贺)

STAR48
Manages AKB48 inspired group, SNH48 and all its subgroups
Branching out to South Korean market
First company to announce their trainees/current members would be joining "QCYN2".
SNH48's Li Yuqi Apologizes After Being Accused of Plagiarizing Super Junior's Song
Rumored STAR48 trainees joining "QCYN2"
Duan Yixuan (段艺璇) and Dai Meng (戴萌)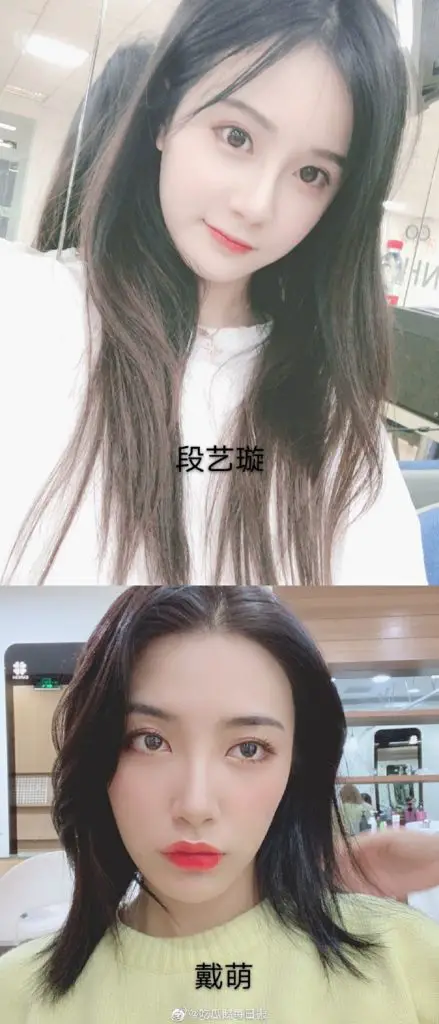 Zhang Yuge (张语格) and Fei Qinyuan (费沁源)