It was Huang Xiaoming (黄晓明) and Angelababy's son's 3rd birthday on January 17. Angelababy posted a picture of their son's celebration with anime character, "Ultraman" on his birthday. She included the caption, "Already 3 years old, taking pictures with your idol." Huang Xiaoming reposted the post a day later saying, "Already 3 years old, will be your Ultraman forever."
New Video Reveals Huang Xiaoming and Angelababy Present Together at Son's Birthday Party, Debunking Discord Rumors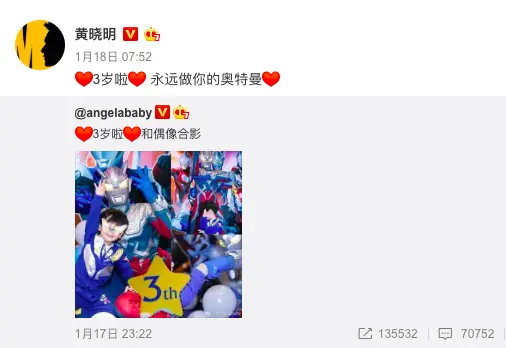 Huang Xiaoming and Angelababy Respond to Divorce Rumors
This action led netizens to start questioning about their marriage again. Netizens started speculating whether Huang Xiaoming was present at their son's birthday celebration. Some netizens felt Huang Xiaoming was probably the one in the Ultraman costume. However, one netizen commented they were at the party and claims someone was hired to cosplay Ultraman.
Angelababy Gets Candid about Being Known Only Because of Huang Xiaoming and Not Having any Notable Works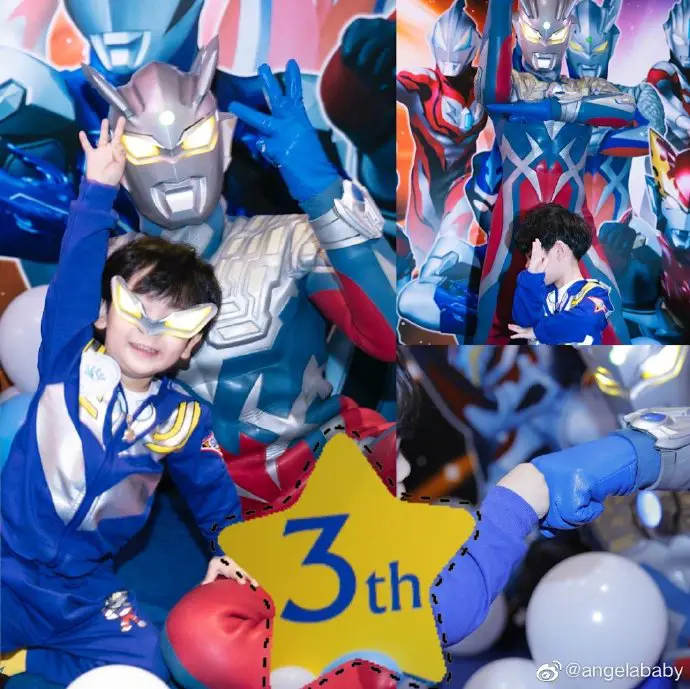 Angelababy Dispels Divorce Rumors with Birthday Greeting to Huang Xiaoming
Divorce rumors have been rampant in the last two years despite both parties publicly denying them. Huang Xiaoming talked about his thoughts on relationships in a recent interview. His response led people to question whether his marriage with Angelababy was in trouble. He expressed, "When you're at the end of your life, you will discover a lot of things will change, whether it's friendship, colleagues, it will pass by with time and slowly fade. But what will last until the end is family love because it is selfless. It sacrifices. Parents also sacrifice."
Angelababy's Husband and Ex-Boyfriend Missed Out on Opportunity to Work Together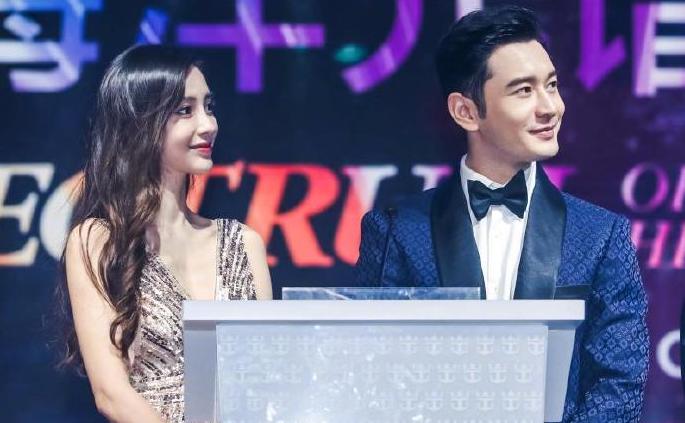 Huang Xiaoming Posted Sweet Birthday Greeting to Angelababy
In addition, Huang Xiaoming and Angelababy haven't been present together whenever they take their son out in recent times. When Angelababy brought their son on a recent ski trip in early January, it's reported Huang Xiaoming wasn't present either.
Angelababy Earns Praise for Performance in "A Murderous Affair in Horizon Tower"