Huang Xiaoming (黄晓明) and Angelababy's (杨颖) divorce rumors have been circulating nonstop in the past two years. Netizens get particularly sensitive when couples don't interact as much on social media. Perhaps everyone got used to Huang Xiaoming and Angelababy being really high profile during the early stages of their relationship when they first went public. In recent years, the two have maintained a much more low profile.
New Video Reveals Huang Xiaoming and Angelababy Present Together at Son's Birthday Party, Debunking Discord Rumors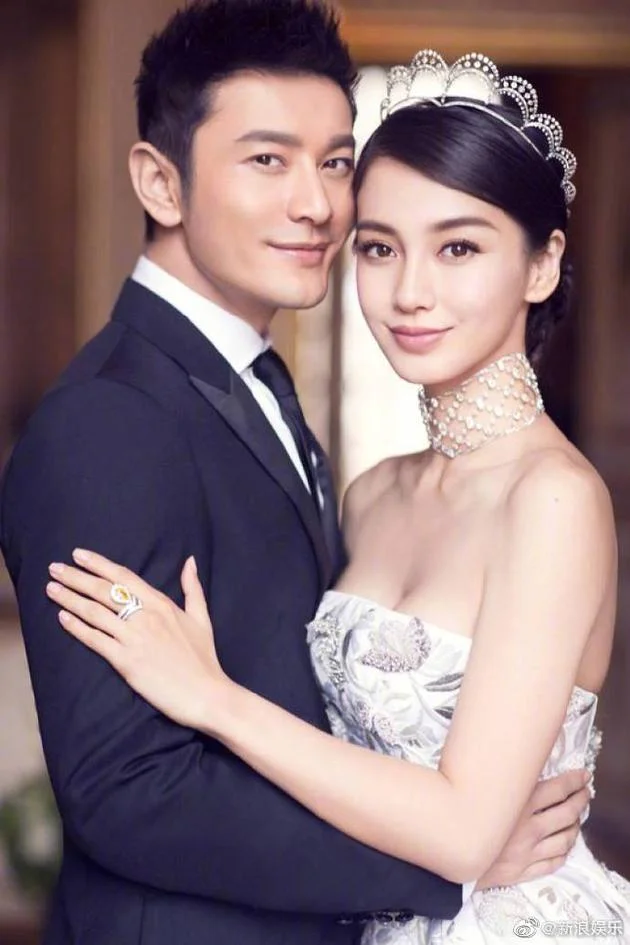 Angelababy Dispels Divorce Rumors with Birthday Greeting to Huang Xiaoming
Divorce rumors were especially rampant in the past year when Huang Xiaoming was missing from a ski trip in which Angelababy took their son, "Little Sponge" (小海綿), on in December. Then there was "Little Sponge's 3rd birthday party last month, when there were rumors that Huang Xiaoming was absent from the celebration. It was debunked when a video showing Huang Xiaoming and Angelababy both present at the party was uploaded the next day.
Angelababy Doesn't Want People to Tell Her Son, "Your Mom Can't Do Anything"
Despite their repeated denials, their marriage status is still a constant topic of discussion. It was Angelababy's 31st birthday on February 28. Huang Xiaoming continued with his tradition and wished his wife a happy birthday at 12:24 AM on Weibo. His message, while short, was full of love: "Xifu'er (媳妇儿), Happy Birthday". The word, "xifu'er", is a term of endearment used by husbands to refer to their wife and also used by in-laws to refer to their daughter-in-law in China.
Angelababy Quiet on Huang Xiaoming's Birthday while Their Son Sings Happy Birthday to Him

Yu Zheng Denies Dissing Michelle Chen After Saying He Regrets Angelababy Couldn't Be in "The Romance of the Condor Heroes"
Angelababy didn't address the birthday greeting, but her studio posted a bunch of pictures from her birthday celebration.
Angelababy Earns Praise for Performance in "A Murderous Affair in Horizon Tower"
Huang Xiaoming's birthday message for Angelababy last year was also full of love and posted exactly at midnight. He included a picture of him drawing a picture for Angelababy with "Little Sponge". The caption was short, but sweet: "Happy Birthday, pretty mama."
Huang Xiaoming Invites Zanilia Zhao Liying to Join "Sisters Who Make Waves" S2