Tiffany Tang Yan (唐嫣) and Luo Jin (罗晋) became one of China's most adorn golden couple after they confirmed they were dating in December 2016. The two got married in a fairytale wedding in Vienna in October 2018. Shortly afterwards, pregnancy rumors started swirling when pictures surfaced of Tiffany Tang Yan at an airport with a supposed belly. Tiffany Tang Yan's team repeatedly denied the rumors.
Tiffany Tang Yan and Luo Jin Announce Pregnancy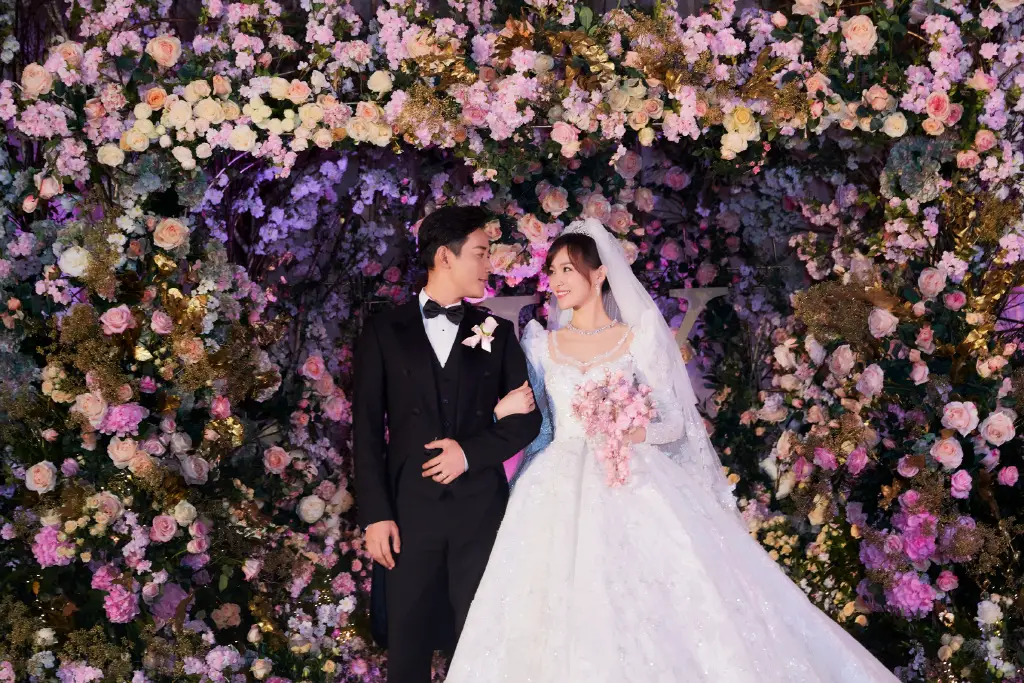 Tiffany Tang Yan Pregnancy Rumors Rampant as New Pictures Surface
It wasn't until July of last year when the pregnancy rumors started to have some truth as Tiffany Tang Yan was spotted with a more apparent belly on a few occasions. In August 2019, pictures of Tiffany Tang Yan filming on set was leaked. Insiders reported her being very careful and was riding a mechanical horse. She was looking a little plumper. In September 2019, she was spotted with Luo Jin in a very apparent and protruding belly, which they weren't really hiding. After the pictures were leaked, Tiffany Tang Yan and Luo Jin finally confirmed the pregnancy.
Tiffany Tang Yan and Luo Jin Announce They're Married + Wedding Pictorial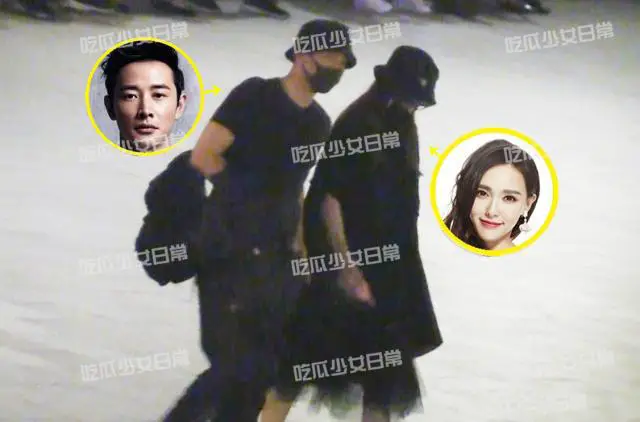 Tiffany Tang Yan and Yang Mi Avoid Each Other at Event
Back in November, there were rumors that Tiffany Tang Yan had already given birth to a set of twins. There was an alleged picture of Luo Jin sharing a picture of the twins to his friend's circle on WeChat. Luo Jin denied the rumors in a live stream in December. It turns out the picture was doctored from a random picture on the internet.
Tiffany Tang Yan Talks about Her New Born Daughter for the First Time
Luo Jin Denies Cheating Allegations with Assistant
The couple never reported how many months along they were. According to Sina Entertainment, they claim a friend of Tiffany Tang Yan and Luo Jin's reportedly leaked the news of the couple giving birth to a set of male-female twins on a live stream on February 7. Sina Entertainment reached out to the couple's team to confirm the rumors, but they have yet to respond. However, Sina Entertainment claims they learned from the couple's mutual friends that Tiffany Tang Yan did indeed give birth recently, but wasn't sure if they are twins.
Tiffany Tang Yan Debunks Rumors She Had Twins, Reveals Sex of Baby
Tiffany Tang Yan posted on Weibo today of a handwritten note saying, "Wishing everyone can safely return home. Wuhan jiayou! China jiayou!". However, she didn't mention anything about giving birth. Many fans suspect she didn't want to use the birth of her baby to overshadow the sensitivity of the situation with the coronavirus right now.