In recent times, some of Victoria Song's (宋茜) fans have been complaining about her studio for being "incompetent", "not executing the terms of the agreement", and "deceiving fans". Many of the complaints are directed towards her longtime manager, Li Fang (李芳). Fans accuse Li Fang of deliberately dragging down Victoria Song and are asking for her to step down from the studio. They claim Li Fang is trying to split up the relationship between Victoria Song and her fans.
Song Weilong and Victoria Song in "Find Yourself" is Giving Everyone Toothaches
Part of the accusations include Li Fang creating a fan group chat where she would frequently post pictures of Victoria Song and her itinerary, but fans discovered a lot of these schedules were fake. Some of the fans' grievances also stem from the male lead, Ou Hao (欧豪), in Victoria Song's new series, "Stranger Lovers (literal translation 陌生的恋人). Fans feel that Ou Hao's star power doesn't level up to Victoria Song's and that she is being used to help Ou Hao gain more popularity.
Victoria Song Posts Swimsuit Pictures After Getting Criticisms for Her Ensemble at the 13th China Golden Eagle TV Art Festival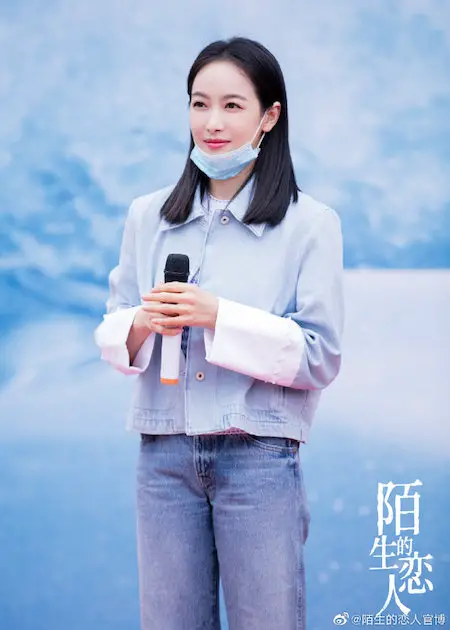 Rainie Yang Asks Victoria Song if She Has Been Single for Over 3 Years
Victoria Song posted a long essay in the wee hours on May 15, seemingly in response to the complaints lodged by her fans.
Victoria Song wrote:
"For so many years, I admit I've been steadfastly working hard on each job, cherishing each opportunity. Thankful to each person who gave me a chance. Because I especially know the feeling of losing an opportunity. I remember in 2008 when I first landed abroad not long after, there was a really good work opportunity, but because my language skills weren't up to par, I could only miss out on it. When I found out about this, this job was already someone else's. I didn't even have the qualifications to fight for it. I was really regretful at the time, hated myself for not learning the foreign language earlier, why didn't I learn a little bit faster, work a little harder. Because of my shortcomings, I missed out on the opportunity. I am definitely not the most outstanding one and not the only choice either, but each of the trust and support, acknowledgment coming from family, friends, fans, industry people, non-industry people, are all very precious to me. I fought for it through hard work step by step. Thankful to everyone who were good to me. I think even if I only have one viewer one day, I can still use all my efforts to do my own thing. I can "not forget my original intentions, do well what I should be doing without being arrogant or impatient, just steadfastly and seriously. There is no absolute correct answer in life. The best we can do is not to have any regrets. I am not perfect and I'm not outstanding enough either. Please look after me. I believe I can be an even better version of myself.
Victoria Song Verbally Attacked by C-Netz for not Posting about Sulli's Death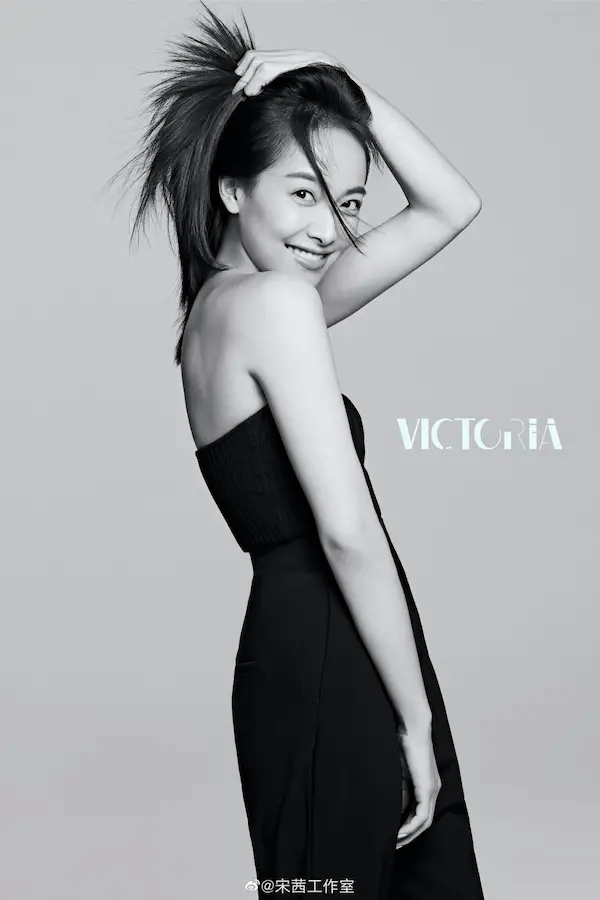 Song Weilong Asked if He is Dating Victoria Song in Real Life
To everyone, I only have one wish: Life is already not a simple thing. Chasing after celebrities should be a simple and happy thing. I hope you are happy and hope I can spread happiness to you."