Zhao Lusi (赵露思) was trending a few days ago when a video was circulating of fans/substitute photographers camping out while Zhao Lusi was heading out to the filming location. In the video, Zhao Lusi is dressed in ancient costume heading to her car, while fans are filming her.
Yu Zheng Denies Referring to Zhao Lusi as a "Low EQ Actress Who Forgot Her Roots"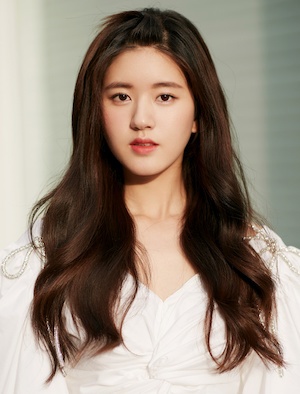 Netizens Criticize Zhao Lusi with Derogatory Slang Term, "Green Tea", Stemming from Her Recent Posts
A male fan or a photographer is seen saying to her, "Wow, Lusi is so pretty. All over the country, Lusi is the most beautiful. Having you all along, the affections won't change." Zhao Lusi expressed a disgusted expression and said to him, "How is it you again?" On another occasion, the same guy is camping out again and filming Zhao Lusi. This time he says, "All over the country, Lusi is the most beautiful." Zhao Lusi turns around and has a shocked look on her face.
Zhao Lusi Apologizes to Victoria Song for Accidentally Liking Post Complaining about Her Outfit
Zhao Lusi's Studio Debunks Rumors She Authored a Deleted Post Saying She Likes Xiao Zhan
The video of these two exchanges started trending on Weibo. This prompted Zhao Lusi to react to it. On September 25, she posted a meme of her reaction to the cheesy pick up lines. She also included the caption: "? ? ? Why?".
Zhao Lusi Joins Netizens in Complaining about Her Character, "Gu Shengnan", from "Dating in the Kitchen"