Miss Hong Kong 2016 winner, Crystal Fung (馮盈盈), is one of the hosts of TVB's variety show, "Young and Restless" (#後生仔傾吓偈), which is geared towards younger viewers and talks about more mature topics. The show had a recent live stream where each of the host had to reveal celebrity secrets without revealing their identity. However, everyone accidentally revealed the names.
Ali Lee and Crystal Fung to Fight Over FAMA's Luk Wing in his First Time Being Male Lead in "AI Rhapsody"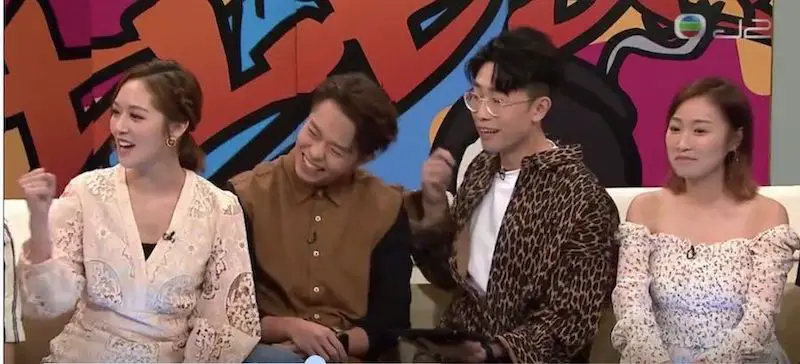 Crystal Fung Denies Dating Jeannie Chan's Rich Ex-Boyfriend, Arnaldo Ho
For Crystal Fung's first secret, she revealed a female artist would always treat staff members to the local eateries when they film on location. She would also buy lunch and the midnight snacks everyday. This led the crew members afraid of telling her what good foods there are in fear of her treating everyone again. Crystal Fung revealed this person is actually Alice Chan (陳煒).
Crystal Fung and Doctor Boyfriend Split Up
Rumored Boyfriend, Leonard Cheng, Says Crystal Fung's Derriere Needs More Work
New generation host, Mayanne Mak (麥美恩), was also said to be treating people to dim sum often. Crystal Fung said whenever filming with Mayanne Mak, she would crazily eat once they reach the restaurant. She joked that the dim sum ordering paper couldn't go pass Mayanne Mak and said they wouldn't be able to finish and had to doggy bag it.
Crystal Fung and Jonathan Cheung Describe the Disgusting Process of Their Shower Kiss Scene
The next person the group talked about is someone very sociable and polite. Fellow host, Luk Ho Ming (陸浩明), says this person takes 15 minutes to walk down a corridor at the studio, when it only takes others 10 seconds. They said it's because this person will greet everyone she passes, including crew members, and have a chat. This person turns out to be Grace Chan (陳凱琳).
Credit: Oriental Sunday, Crystal Fung IG