Chinese artist, Jin Xing (金星), is known for being very brutally honest and says anything that's on her mind. She is not afraid of offending people either. She is currently a mentor on the variety show, "Shine! Super Brothers", where she has been giving candid evaluations of the male artists' performances.
Xiao Zhan Reveals His Happiest Moment of 2020
Jin Xing previously trended on Weibo when she said she wouldn't have known who Wang Yibo was had it not been for the show, "Day Day Up", which he hosts. In addition to that, Jin Xing had urged "high volume" celebrities to hone their craft so they have representative works or else they run the risk of being replaced by someone else in a few years.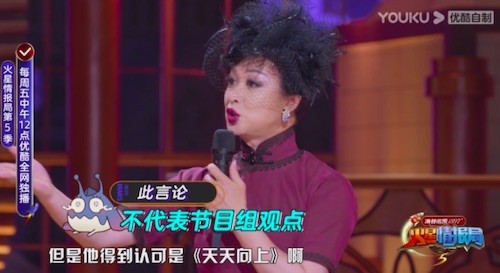 Jin Xing was recently interviewed and she had some encouraging words for Xiao Zhan. She said, "I've never interacted with Xiao Zhan (肖战) before. I just knew about him through the news. If you want to be in this industry, then you must have a strong heart. There will be times when you're popular and times when you are down and out. None of this matters. Take care of your attitude. Return to your own self. Don't forget your original intentions.
Fans Brought a "Red Ocean" to Xiao Zhan at the Tencent Video "All Star Night 2020"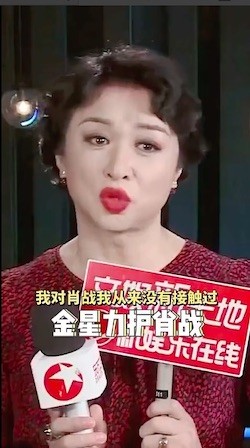 Xiao Zhan's Crack Down Team Denies Validity of Alleged Recording Between a Fan and His Staff Members Talking about His Current Situation
Don't you know who you are? There are antis, just let them exist. This is a natural occurring phenomenon in society. Just let them exist. However, antis who hate on people for no reason are short-lived. They won't live long. They chose to shorten their own lives, why are they hating on others? If you are favorable and well-rounded and you say your views about someone, then we will accept it. Your criticisms, suggestions, we will accept it, but hating someone for no reason is immoral."